The Hidden Costs of Hiring Unlicensed Pool Service Providers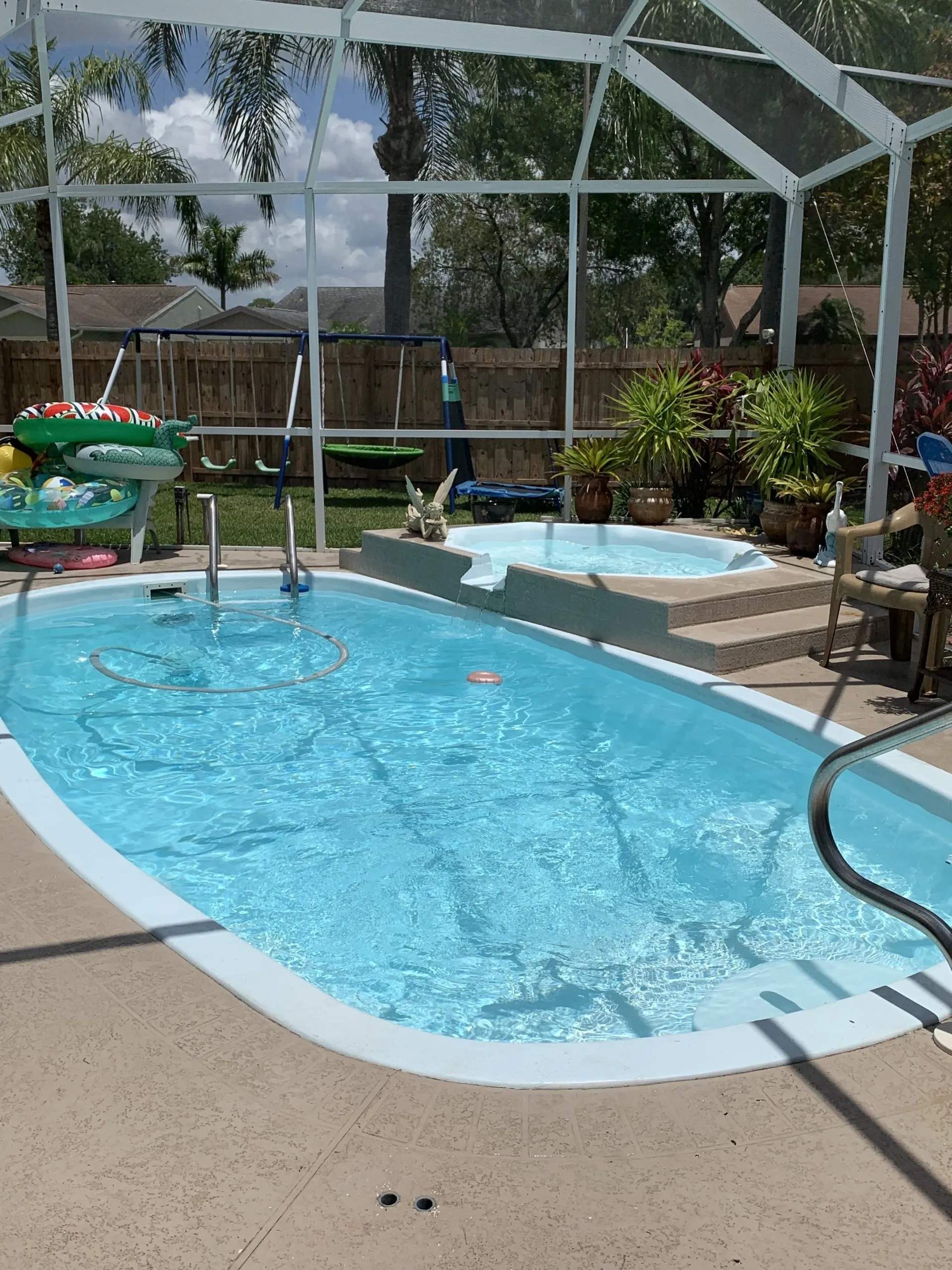 Ensure the longevity of your pool and the validity of your warranty by choosing a licensed pool contractor for all repairs and replacements. Expertise matters when it comes to maintaining the heart of your pool – the pumps and filters.
Penny Rich Pools, a trusted Tampa Bay Area company, cautions against hiring unlicensed pool service providers due to risks like voided warranties and extra costs. They stress the need for licensed contractors for pool repairs and replacements to protect warranties. They promote automated pool systems for cost and energy efficiency, and underscore regular maintenance for pool durability. Their services include routine maintenance, emergency repairs, and equipment replacement.
CLEARWATER, FL – Penny Rich Pools, a trusted pool equipment repair and maintenance company with over 15 years of experience in the Tampa Bay Area, is warning customers about the potential risks associated with making the wrong choice when selecting pool service providers. Richard Minton, the founder of Penny Rich Pools, explains how certain decisions can lead to voided warranties and additional expenses for your pool investment. From pool pump repairs to filter system replacements, hiring the wrong pool contractor can jeopardize your pool's warranty.
Penny Rich Pools emphasizes the importance of using a licensed pool contractor when repairing and replacing pumps and filters. By doing so, you can avoid voiding your warranty, ensuring your pool remains protected in the long run. Their team of licensed contractors provides customized services for routine maintenance, emergency repairs, and equipment replacement to help you maintain a hassle-free pool ownership experience.
The company also highlights the benefits of pool automation systems that can save you money. Automated pool systems enable homeowners to manage various aspects of their pool remotely, such as adjusting the temperature, turning lights on and off, and managing water circulation. This level of control not only enhances convenience but also contributes to energy efficiency, as it allows for optimal use of pool equipment.
Regular maintenance is another crucial aspect of pool ownership. Penny Rich Pools ensures that your pool enjoys extended longevity, improved functionality, fewer repairs, and sanitary, safe water through their comprehensive maintenance services. Their commitment to quality and customer satisfaction has made them a trusted choice in the Tampa Bay Area.
To further illustrate the importance of regular maintenance, Penny Rich Pools shares some valuable tips for pool owners:
1. Skim the pool surface regularly to remove debris and prevent it from sinking to the bottom. This helps maintain water clarity and prevents the growth of algae.
2. Clean the pool filter frequently to ensure optimal performance. A clogged filter can reduce water circulation, leading to cloudy water and increased chemical demand.
3. Check and maintain water chemistry, including pH, alkalinity, and sanitizer levels. Proper water balance is essential for keeping the pool water safe, comfortable, and corrosion-free.
4. Inspect pool equipment, such as pumps, heaters, and plumbing, for signs of wear or damage. Addressing minor issues early can prevent costly repairs or replacements in the future.
5. Schedule professional inspections and tune-ups at least once a year to ensure your pool equipment is functioning efficiently and to detect any potential issues before they escalate.
Penny Rich Pools offers competitive pricing and a range of commercial and residential pool services to cater to your needs. They are dedicated to providing exceptional service that not only meets but exceeds their clients' expectations. As a company that values transparency, they offer detailed service reports, ensuring you stay informed about your pool's condition and the work performed by their technicians.
By choosing Penny Rich Pools for your residential pool maintenance and repair, you can avoid the costly mistake of voiding your pool warranty and enjoy a well-maintained and functional pool. To learn more about their services or to schedule an appointment, contact Penny Rich Pools today.
Media Contact
Company Name: Penny Rich Pools
Contact Person: Richard Minton
Email: Send Email
Phone: 727-422-655
Address:36181 East Lake Road Suite 214
City: Palm Harbor
State: Florida
Country: United States
Website: www.pennyrichpools.com/