New Basketball Star Launches International Basketball Agency to Discover the Next Generation of Basketball Stars
New Basketball Star, the leading online platform for basketball enthusiasts, has launched a new service that is exclusively available on its website. The International Basketball Agency is dedicated to discovering the next generation of basketball stars and offering them opportunities to showcase their skills on a global level.
The online casting-evaluation service is designed to help aspiring players achieve their dreams and kick start their professional basketball career. To get evaluated, players must submit their age, height, weight, country, and position they play, along with two videos showcasing their performance in a game and their individual skills.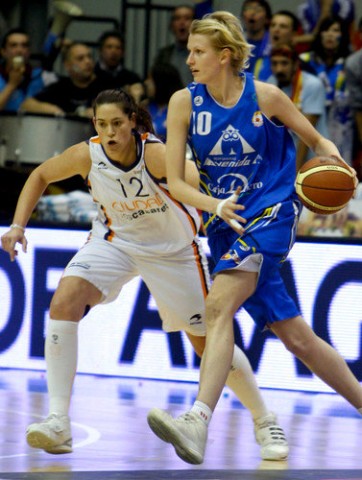 New Basketball Star's experienced coaches and scouts will then evaluate the submitted videos and provide a detailed assessment of the player's strengths and areas that need improvement. If the player demonstrates the potential to become a star, they will receive a personalized message with instructions on how to get better and possibly receive an invitation for a personal call to discuss signing a contract with the agency.
"Our online casting-evaluation service is a unique opportunity for young basketball players from all backgrounds and nationalities to get noticed by a global basketball agency," said the Founder Olga PODKOVALNIKOVA for New Basketball Star. "We are committed to helping players reach their full potential and offer personalized attention to each player that we evaluate. We believe in holistic development, encompassing physical, mental, and emotional well-being."
New Basketball Star is dedicated to offering its services to aspiring basketball players worldwide. The platform is excited about this new service and looks forward to discovering the next basketball superstar through this innovative platform.
For more information about the International Basketball Agency and the online casting-evaluation service, please visit the New Basketball Star website https://newbasketballstar.com. The platform is excited to work with basketball players worldwide to make their basketball dreams come true.
Media Contact
Company Name: New Basketball Star, International Basketball agency
Contact Person: Olga Podkovalnikova
Email: Send Email
Country: United States
Website: newbasketballstar.com