Roof Refine Introduces Revolutionary Roof Rejuvenation Technology, Saving Money and the Environment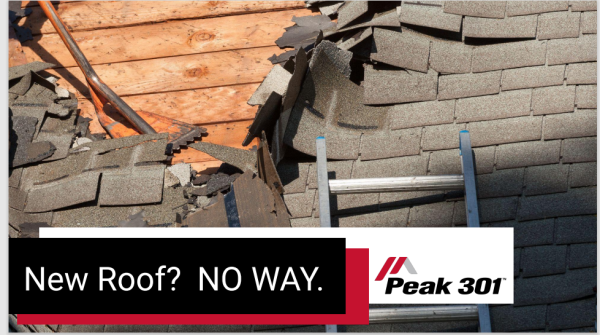 Roof Refine is shaking up the roofing industry with their revolutionary Peak 301TM technology that rejuvenates roofs, saves money, and helps the environment. No need to break the bank with expensive roof replacements when Roof Refine can restore your existing roof to its former glory with their certified anti-aging formula that repairs damaged shingles from the ground up.
Roof Refine's Peak 301TM design creates a protective membrane across the entire roof, making it more resistant to the elements, hailstorms, wind lifting, and damaged shingles. With this affordable alternative, you can extend the life of your roof for up to 80% less than the cost of a full replacement. Roof Refine's professional team provides a detailed assessment, maintenance, and treatment using their Peak 301TM formula, and they even offer a free quote using satellite imagery to accurately measure your roof's area. Plus, they guarantee the lowest price for their services.
With Roof Refine, you get more than just a cost-effective solution. Peak 301TM is an all-natural, non-toxic, and sustainable formula that is 96% USDA-certified bio based, making it a safe option for the environment and your family.
Roof Refine's Peak 301TM exudes the charm of elegance and warmth, adds a unique personality, and an artistic aesthetic to your roof. It also strengthens the structure of your shingles by nearly 50%, improving fire protection by 68%, and providing a weatherproof foundation for your granules to withstand the elements for the next decade.
Roof Refine's commitment to affordability, professionalism, and attention to detail make them the go-to choice for anyone in Florida looking for roof rejuvenation services. Plus, they stand behind their workmanship with an industry-leading warranty.
Speaking about their services, the CEO of the company said: "At Roof Refine, we believe that our customers are our most valuable asset. That's why we prioritize their satisfaction above all else. We strive to build long-term relationships with our clients by providing exceptional service, answering all of their questions, and addressing any concerns they may have. We are committed to earning our customers' trust and loyalty through honesty, integrity, and outstanding service."
Say goodbye to expensive roof replacements and hello to a refreshed and rejuvenated roof with Roof Refine's Peak 301TM technology. Contact them today for a free quote and experience the difference in quality, sustainability, and affordability.
Media Contact
Company Name: Roof Refine
Contact Person: Frank Rahman
Email: Send Email
Country: United States
Website: roofrefine.com