LOMA Introduces Ferrari Purosangue Widebody Kit, F1 Custom Wheels, and +1000 HP Upgrade
LOMA's AI-Powered Aerodynamic Custom Wheels Bring Your Ferrari Purosangue SUV Closer to Formula One Than You Ever Imagined.
Experience the thrill of the LOMA™ Ferrari Purosangue, a luxurious SUV that stands out from the crowd with its exceptional features. The groundbreaking AI-Powered Aerodynamic wheels are a true masterpiece, optimized for both aerodynamic performance and aesthetics using computational fluid dynamics (CFD) simulations. The CF24 F1 AERODISC rims feature a specially designed carbon fiber plate that eliminates the drag caused by factory or aftermarket wheels, ensuring improved aerodynamics that work in harmony with the louvers on the side arches of the Ferrari Purosangue.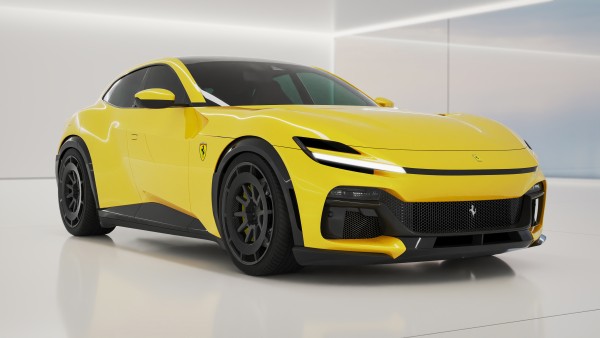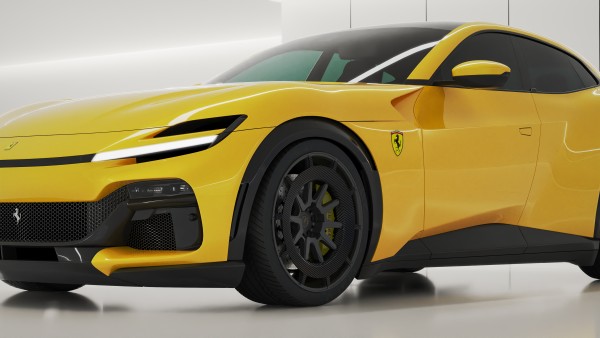 Transforming the Ferrari Purosangue into an aerodynamic biturbo powerhouse, the Luxury Tuner LOMA has customized this SUV with a carbon bodykit and bespoke CF24 F1 AERODISC forged wheels, inspired by the Formula One design. The LOMA Ferrari Purosangue offers a personalized driving experience with a LOMA suspension upgrade that can be adjusted between -20mm and +60mm.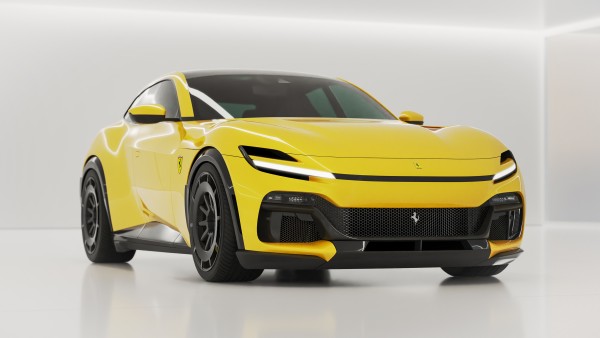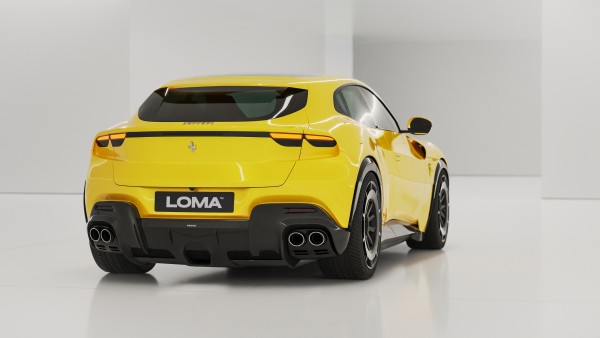 The stock version of the car boasts a 6.5-liter V12 naturally aspirated engine, producing 725 horsepower and 716 Newton meters of torque. However, the LOMA Automotive Design LLC in Dubai offers the Bi-Turbo package called the LOMA™ FP1000+ that generates an impressive 1055 horsepower output with a maximum rev limit of 8250. The LOMA Ferrari Purosangue can go from 0-60 mph (0-100 kph) in just 2.67 seconds and reach top speeds of up to 220.5 mph (355 kph) as the LOMA™ FP 1000+ Bi-Turbo version.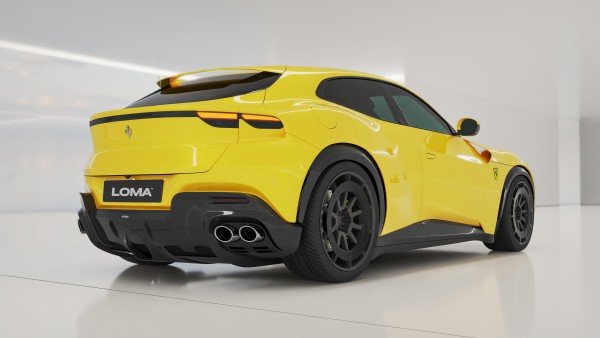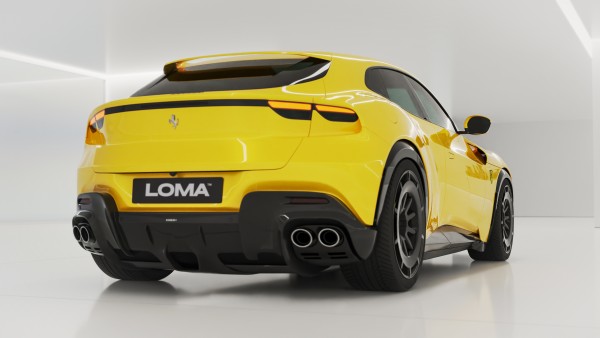 The LOMA FP1000+ Ferrari Purosangue is a highly exclusive and limited edition with only 11 vehicles available starting at $588,000 per car, and each car comes with a 3-year warranty, ensuring peace of mind and security for investors.
The LOMA Purosangue also features an exceptional carbon fiber widebody kit and bodykit (in preparation), an individualized interior, and an extensively overhauled engine utilizing original Ferrari Turbo components and other factory parts. With its exceptional power and speed, the LOMA Ferrari Purosangue is the fastest SUV in the world.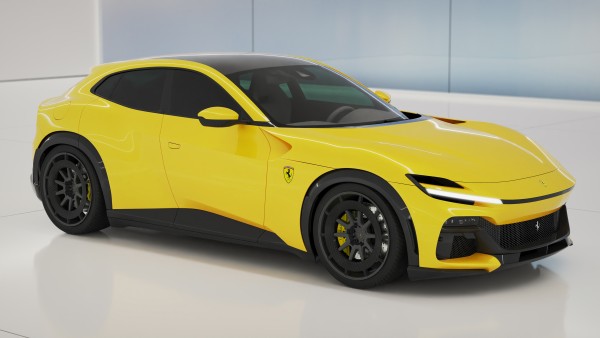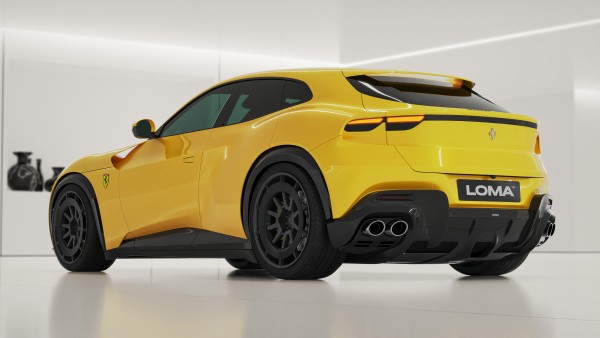 For those seeking to maintain the factory settings of their vehicle, LOMA offers the LOMA™ CF24 F1 AERODISC, the first AI-Powered custom wheels in the world. LOMA's state-ofthe-art AI software uses CAD tools powered by AI to develop bespoke designs optimized for performance and aesthetics. The company also employs computational fluid dynamics (CFD) simulations to analyze the aerodynamic properties of each wheel design, ensuring maximum efficiency and effectiveness by reducing the unsprung mass to an absolute minimum with 6065-T aerospace aluminum.
LOMA's connection with Formula One teams and owners gives them a unique design advantage, making their AI-Powered custom wheels a true masterpiece. The AI software has been developed using years of collected data from races, including the Nurburgring Nordschleife, to create the perfect forged wheels balance between weight, load, and aerodynamics.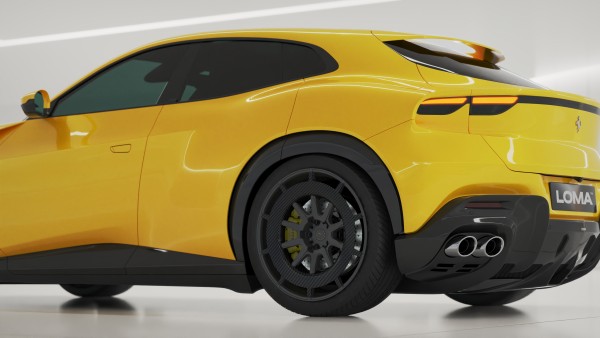 The LOMA Ferrari Purosangue represents a rare and coveted opportunity for car enthusiasts and collectors to own a truly exceptional vehicle. The combination of exquisite design, high quality materials, and exceptional engineering ensures that the LOMA FP1000+ Purosangue is a standout in its class, appealing to those who demand the very best in performance, style, and exclusivity.
Media Contact
Company Name: LOMA™ Automotive Design LLC
Contact Person: CEO, Mario Radosavljevic
Email: Send Email
Address:Nad Al Sheba
City: Dubai
Country: United Arab Emirates
Website: www.lomawheels.com