Analysts Model Over 74% Upside For Mainz Biomed Stock Ahead Of Key 1/H 2023 Updates ($MYNZ)

Mainz Biomed's (NASDAQ: MYNZ) shares could be in for a move higher. That bullish proposal isn't unwarranted; it's supported by analysis from Cantor Fitzgerald and Jones Research, which have modeled for MYNZ stock to reach $15 and $11, respectively, this year. Both contend that if MYNZ continues to accrue global marketing partnerships as well as earn US marketing approvals, it's likely that the path of least resistance will be appreciably higher. Incidentally, with Jones Research assuming a probability of 90% that ColoAlert will be approved to market in the US, that march higher could happen faster than many expect. (*upside potential modeled from prices on 3/21/23 of $6.30 to the $11 price target by Jones Research)
Mainz is doing its part to justify the bullish thesis. This month, they announced yet another deal to expand the marketing reach of its flagship ColoAlert diagnostic. This time, it's with Germany-based Labor Staber, a leading diagnostics services lab with over 800 employees, including almost 100 medical specialists, biologists, chemists, and other academics from various disciplines. Under the terms of the deal, ColoAlert, a highly efficacious and easy-to-use at-home screening test for colorectal cancer (CRC), will be marketed through Labor Staber's extensive network of physicians and laboratories.
Few, if any, argue about MYNZ's timeliness in getting a better diagnostic tool to the markets. CRC is the third most common cancer globally, with millions of cases reported and billions spent treating it yearly. But if caught early, results from getting the disease can be mitigated. That's where MYNZ intends to make a difference. By increasing consumer access to affordable and reliable CRC screening tests like ColoAlert, they believe they can do more than create shareholder value for investors; they can save lives. Deals with companies like Labor Staber accelerate that ambition.
But while that deal is it's most recent, it's still one of many mutually beneficial partnerships that expedite MYNZ capitalizing on revenue-generating potential from putting its PCR testing kits in the hands of highly professional laboratory networks and, in turn, consumers.
Flagship ColoAlert Is A Powerful Asset
That's the plan. And it can achieve its goals by leveraging the strength of ColoAlert, a highly sensitive and user-friendly at-home colorectal cancer screening kit. It's a non-invasive test that can indicate tumors as determined by analyzing tumor DNA and demonstrates better early detection than fecal occult blood tests (FOBT). Better still, based on PCR technology, ColoAlert detects more cases of colorectal cancer than other stool tests and allows for an earlier diagnosis, which is a driving factor in MYNZ's ability to attract marketing partnerships with independent companies throughout the EU to commercialize the best-in-class screen. Know this, too. MYNZ isn't entirely focused on the EU market opportunities.
Through its FDA-registration trial, 'ReconAAsense,' MYNZ is seeking marketing approval in the US. Once approved, MYNZ's commercial strategy is to establish scalable distribution through collaborative partner programs with regional and national laboratory service providers nationwide, intending to utilize its proven business model to penetrate the massive income-producing markets inherent to US commercialization and distribution. MYNZ is timely in its opportunities.
According to World Cancer Research Fund International, colorectal cancer is the third most common cancer globally, with more than 1.9 million new cases reported in 2020. The US Preventive Services Task Force recommends that screening with stool DNA tests such as ColoAlert should be conducted once every three years starting at age 45. Notably, while over 16.6 million colonoscopies are performed in the US annually, roughly one-third of residents aged 50-75 have never been screened for colon cancer. This gap in screening represents a $4.0B+ total market opportunity in the US, and MYNZ is seizing on that disconnect.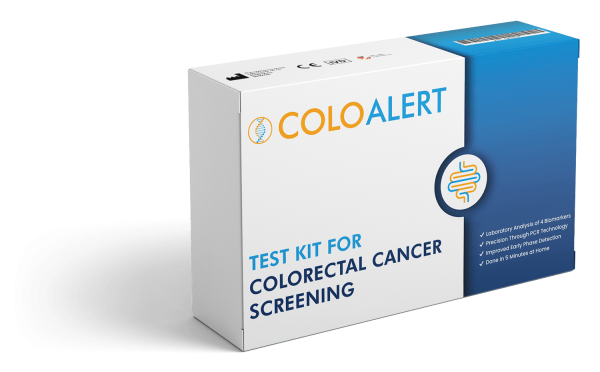 Capitalized To Fuel Near And Long-Term Growth
Helping that cause, MYNZ successfully completed a $25.8 million public follow-on offering to fuel its initiatives, allowing MYNZ to advance its impressive stable of molecular genetics and cancer diagnostics that can alter the landscape. The capital raise closed ahead of several data set releases expected in the first half of 2023, with each having the potential to support an appreciable move higher for its share price.
MYNZ guided for at least three planned updates. The first relates to launching its U.S.-based eAArly DETECT study to evaluate the performance of its mRNA biomarkers in identifying Advance Adenomas (AA), a type of pre-cancerous polyp often attributed to colorectal cancer (CRC). The first patient has been enrolled, and an update on that trial is expected before the end of Q2.
A second update during 1/H 2023 is expected from its ColoFuture trial, a European study evaluating integrating a portfolio of novel gene expression (mRNA) biomarkers into ColoAlert, which could potentially enable the screening test to identify advanced adenomas, a type of pre-cancerous polyp often attributed to CRC Those two events can be significant near-term value drivers, noting that investors typically position ahead of such releases. But there's more to like.
A third value driver could be a massive one related to its noted ReconAAsense trial, a US Pivotal Clinical Study with its CRC screening test. Enrollment for that study is expected to commence in mid-2023. Singularly, updates from any of the above can move the valuation needle. Considering that all three will keep updates in the queue, the bullish trend started by MYNZ before the recent market turbulence could get re-fueled.
A Business Model Generating Value
There's more supporting higher valuations. They include inherent value related to its differentiated business model of partnering with third-party laboratories for test kit processing versus the traditional methodology of operating a single facility. That model facilitated MYNZ ramping up international commercial activities for ColoAlert, which now contributes financially from at least five new lab partners in Germany and Italy. There's more to appraise.
MYNZ achieved multiple preclinical milestones supporting the continued development of PancAlert, a potential first-in-class screening test for pancreatic cancer, acquired a portfolio of novel mRNA biomarkers to upgrade ColoAlert's technical profile to achieve "gold standard" status for AA and CRC at-home testing, and, as noted, can expedite its comprehensive mission after completing its $25.8 million capital raise.
Accounting for that, MYNZ is in its best position, likely ever, to create sustainable shareholder value when factoring in overseas market opportunities and those inherent to ongoing product development programs. All told, while 2022 was a year of milestones reached, 2023 can be transformative, with MYNZ benefiting from an operations tailwind accelerating its goal of becoming a leading provider of cancer-focused early detection and disease prevention molecular diagnostics.
Taking Large And Accretive Steps
The better news is that MYNZ is taking significant steps toward that goal. In February, Mainz Biomed announced executing its option from Uni Targeting Research AS to acquire all of the previously licensed scientific intellectual property ("IP ") for its flagship product ColoAlert. That deal makes this highly productive and easy-to-use detection test for colorectal cancer being commercialized across Europe a wholly-owned asset. Simultaneously, Mainz exercised its exclusive option with SOCPRA Sciences Sante et Humaines SEC to outright purchase IP, including a pending patent, associated with a portfolio of novel gene expression (mRNA) biomarkers that have demonstrated the ability to detect CRC lesions, including advanced adenomas, a type of pre-cancerous polyp often attributed to this deadly disease.
In addition to being an immediate value driver from an existing market perspective, it allows MYNZ to aggressively execute its commercial strategy and product development plans intending to bring what the company describes as the gold-standard CRC self-administered diagnostic test to market. Additionally, MYNZ can earn more money since securing complete IP ownership expedites the company's growth strategy, streamlines administration, reduces per-test expenses, and allows MYNZ to ramp up corporate development activities. These initiatives add to existing revenue streams.
Remember, Mainz Biomed is already commercializing ColoAlert across Europe and in select international markets through partnerships with third-party laboratories for test kit processing. The terms are strategically accretive: Mainz Biomed provides ColoAlert to the respective labs, including co-branding with key accounts, whereby each facility purchases Mainz Biomed's customized polymerase chain reaction ("PCR") assay kits on an on-demand basis. That reach extends to those facilities' respective networks of physicians and patients to offer a comprehensive solution for advanced CRC detection.
Enhancing An Excellent Products Portfolio
For those wanting more, MYNZ is delivering by working to make its already excellent diagnostics better. They are evaluating the mRNA biomarkers acquired from SOCPRA in ColoFuture and eAArly DETECT, an international multi-center clinical study (US and Europe) assessing the potential for integrating the mRNA biomarkers into ColoAlert. This particular portfolio of mRNA biomarkers selected by Mainz Biomed was based on work in the field by the University of Sherbrooke, where researchers tested multiple novel transcriptional biomarkers using colorectal cancer and pre-cancerous lesion samples.
Results from these studies demonstrated that the mRNA targets chosen by the company provided a dynamic combination of sensitivity and specificity of detection. The ColoFuture study (extended into the US as eAArly DETECT) is evaluating the effectiveness of these biomarkers to enhance ColoAlert's technical profile to expand its capability to identify AA while increasing ColoAlert's rates of diagnostic sensitivity and specificity. As noted, ColoFuture's eAArly DETECT study is on track to complete enrollment in the first quarter of 2023, with results also expected in the first half of 2023. That milestone, once reached, could become a catalyst.
Remember, too, that studying mRNA biomarkers is a hot sector. Both Pfizer (NYSE: PFE) and Moderna (NASDAQ: MRNA) are investing considerable resources in appraising their value in a new generation of medicine. MYNZ is also in the game, noting that the outcome of its eAArly DETECT study will inform its decision of whether to integrate the biomarkers into the ReconAAsense study, which is on track to enroll patients in the summer of 2023. The results from that study are planned to be reported in 2025, forming the basis of the data package to be reviewed by the FDA to achieve marketing authorization.
Also, in February, MYNZ announced adding commercial partnerships for ColoAlert with Marylebone Laboratory and Instituto de Microecologia, two leading independent laboratories covering England and Spain. That deal expands MYNZ's revenue-generating reach and targets an addressable market in Spain estimated at 26 million patients and a London-region patient treatment opportunity of roughly 9 million individuals. Revenues from that deal could accrue quickly from MYNZ already working on completing the necessary technical and co-marketing activities to ensure a successful commercial launch in these markets.
A Valuation Disconnect Exposed Ahead Of 1/H 2023 Updates
Moreover, that goodwill adds to balance sheet strength, minimal debt, and a Who's Who executive and scientific team executing a plan to develop, market, and maximize value-generating opportunities. Thus, while the value inherent to each can support current prices, the combination can justify significantly higher.
And with potentially transformative updates likely in the queue, a consistent flow of new and accretive revenue-generating deals being announced, and a diagnostics portfolio serving a massive market need with best-in-class technology, the better news is that while MYNZ could grow substantially in the longer term, its short term trend presents an equally attractive and bullish proposition.
Disclaimers: Shore Thing Media, LLC. (STM, Llc.) is responsible for the production and distribution of this content. STM, Llc. is not operated by a licensed broker, a dealer, or a registered investment adviser. It should be expressly understood that under no circumstances does any information published herein represent a recommendation to buy or sell a security. Our reports/releases are a commercial advertisement and are for general information purposes ONLY. We are engaged in the business of marketing and advertising companies for monetary compensation. Never invest in any stock featured on our site or emails unless you can afford to lose your entire investment. The information made available by STM, Llc. is not intended to be, nor does it constitute, investment advice or recommendations. The contributors may buy and sell securities before and after any particular article, report and publication. In no event shall STM, Llc. be liable to any member, guest or third party for any damages of any kind arising out of the use of any content or other material published or made available by STM, Llc., including, without limitation, any investment losses, lost profits, lost opportunity, special, incidental, indirect, consequential or punitive damages. Past performance is a poor indicator of future performance. The information in this video, article, and in its related newsletters, is not intended to be, nor does it constitute, investment advice or recommendations. STM, Llc. strongly urges you conduct a complete and independent investigation of the respective companies and consideration of all pertinent risks. Readers are advised to review SEC periodic reports: Forms 10-Q, 10K, Form 8-K, insider reports, Forms 3, 4, 5 Schedule 13D. For some content, STM, Llc., its authors, contributors, or its agents, may be compensated for preparing research, video graphics, and editorial content. STM, LLC has been compensated up to twelve-thousand-dollars cash via wire transfer by a third party to produce and syndicate content for Mainz Biomed, Inc.. for a period of one month ending on 04/01/23. As part of that content, readers, subscribers, and website viewers, are expected to read the full disclaimers and financial disclosures statement that can be found on our website. The Private Securities Litigation Reform Act of 1995 provides investors a safe harbor in regard to forward-looking statements. Any statements that express or involve discussions with respect to predictions, expectations, beliefs, plans, projections, objectives, goals, assumptions or future events or performance are not statements of historical fact may be forward looking statements. Forward looking statements are based on expectations, estimates, and projections at the time the statements are made that involve a number of risks and uncertainties which could cause actual results or events to differ materially from those presently anticipated. Forward looking statements in this action may be identified through use of words such as projects, foresee, expects, will, anticipates, estimates, believes, understands, or that by statements indicating certain actions & quote; may, could, or might occur. Understand there is no guarantee past performance will be indicative of future results. Investing in micro-cap and growth securities is highly speculative and carries an extremely high degree of risk. It is possible that an investors investment may be lost or impaired due to the speculative nature of the companies profiled.
Media Contact
Company Name: STM, LLC.
Contact Person: Michael Thomas
Email: [email protected]
Phone: 917-773-0072
Country: United States
Website: https://primetimeprofiles.com/