Author's Tranquility Press Presents "Words to Live By": A Book of Spiritual Wisdom by Dr. Mary J Jackson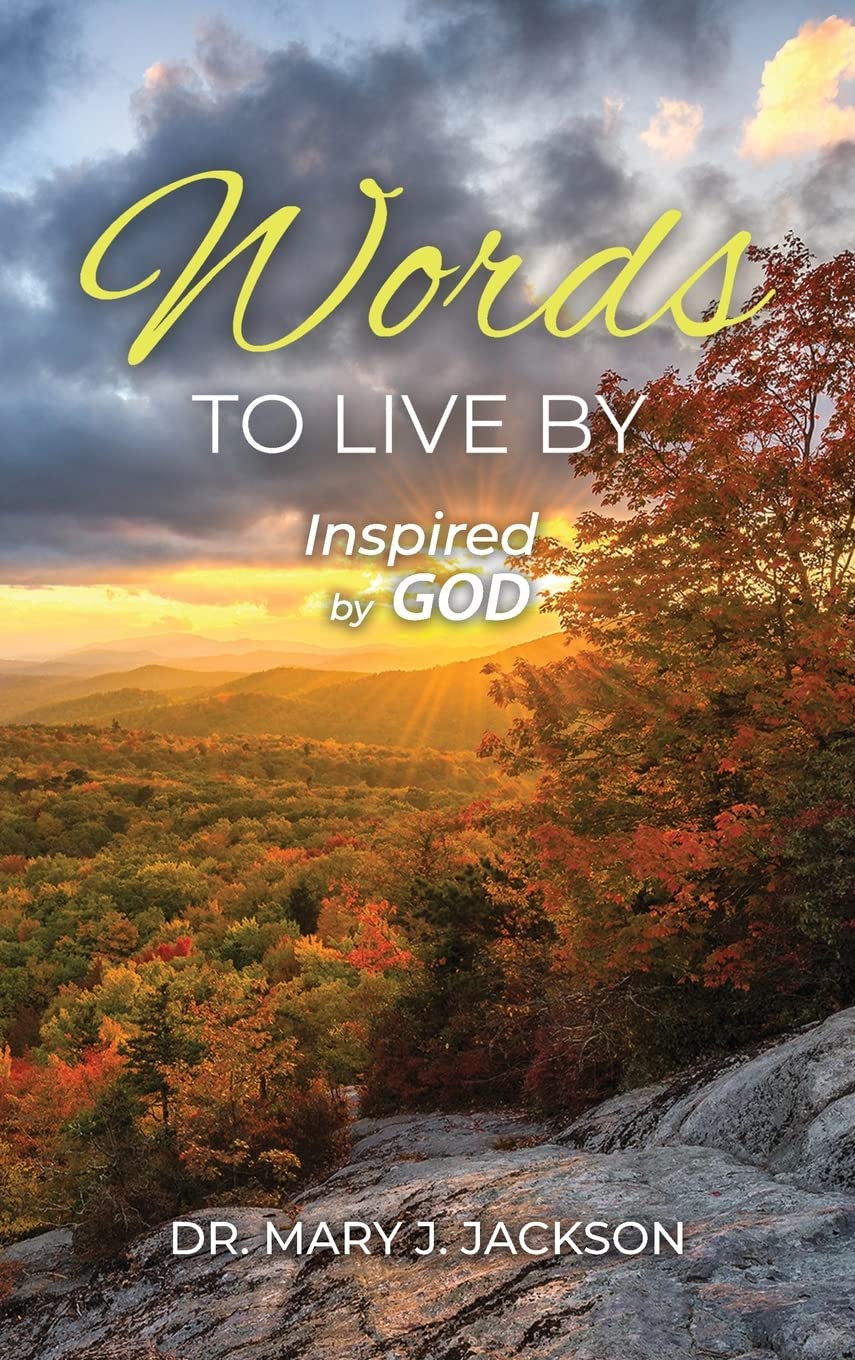 Author's Tranquility Press is excited to announce the release of "Words to Live By," a book of spiritual wisdom written by Dr. Mary J Jackson. This inspiring book offers readers a collection of powerful insights and practical guidance for cultivating a closer relationship with God.
Drawing on her deep knowledge of Scripture and her years of experience as a minister and counselor, Dr. Jackson shares wisdom and encouragement for those seeking to deepen their faith and live a more purposeful life. Through a series of thought-provoking questions and reflections, she helps readers explore the most important issues of life: love, faith, hope, forgiveness, and more.
As Dr. Jackson explains, "Words to Live By is more than just a book – it's a spiritual journey. My hope is that readers will be encouraged and inspired by the words in these pages, and that they will come away with a renewed sense of purpose and hope."
With its simple yet profound insights, "Words to Live By" is a book that readers will turn to again and again for guidance and inspiration. Whether you're struggling with difficult circumstances or simply seeking to deepen your faith, this book offers a wealth of spiritual wisdom and practical guidance to help you on your journey.
Readers will find "Words to Live By" to be a refreshing and inspiring book, written with clarity and simplicity. Dr. Jackson's insights and reflections are grounded in Scripture, and her writing is infused with warmth, compassion, and a deep love for God and His people.
Frank Johnson, Marketing & Publicity Head at Author's Tranquility Press, says, "We're proud to publish 'Words to Live By' by Dr. Mary J Jackson. This is a book that will inspire and encourage readers, and we believe it will become a classic in the field of Christian spirituality."
"Words to Live By" is available on Amazon and other leading booksellers. For more information about Dr. Mary J Jackson and her work, please visit www.authorstranquilitypress.com.
About Author's Tranquility Press
Author's Tranquility Press is a top publicity agency known for delivering innovative solutions designed to help writers across genres to reach a wider audience. The company combines the use of the latest technologies and the expertise and diverse experience of the team to provide quality, relatable content to as many people as possible, irrespective of their location across the globe.
Media Contact
Company Name: Author's Tranquility Press
Contact Person: Patricia Adams, Marketing Supervisor
Email: Send Email
Phone: (866) 411-8655
Address:3800 CAMP CREEK PKWY SW BLDG 1400-116 #1255
City: Atlanta
State: Georgia, 30331
Country: United States
Website: www.authorstranquilitypress.com