Yes Theory Partners with Tyler Weitzman to Direct Their Episode Using Artificial Intelligence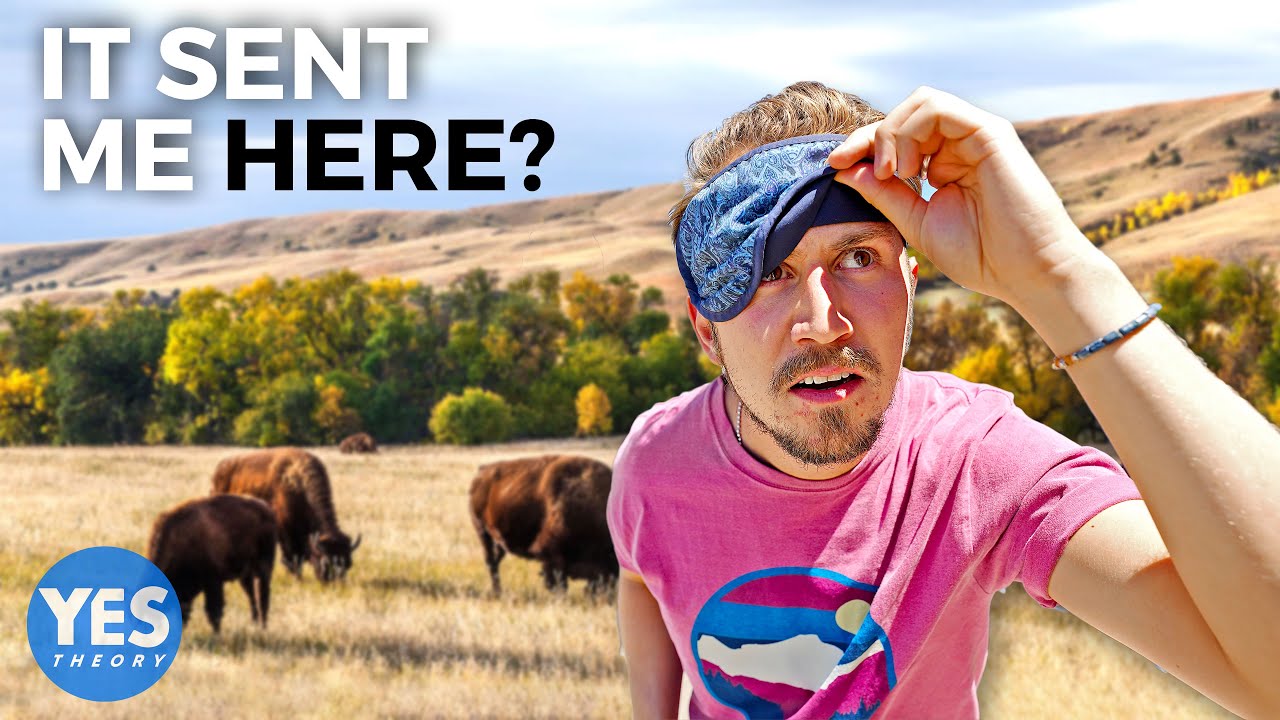 Yes Theory is a movement built around a Youtube channel with over 8 million subscribers encouraging people to say yes to experiences that push them out of their comfort zone to grow as individuals.
Saying yes to uncertainties and not knowing what will happen next can be terrifying, but it can also lead to the most incredible experiences. What better way to witness uncertainty first-hand than allowing Artificial Intelligence to direct an adventure?
In Yes Theory's latest episode, "Artificial Intelligence Controls Our Lives for 72hrs," they partnered with Tyler Weitzman, an AI expert who received his Bachelor's in Mathematics and Master's in Computer Science on the Artificial Intelligence track from Stanford University. Weitzman previously appeared on Yes Theory's channel as a friend in their episode "Asking Strangers in Elevators to Leave the Country with us!" He has created over 30 apps with millions of users worldwide and is the Co-Founder, President, and Head of AI at Speechify, the leading text-to-speech app for learning and productivity.
Yes Theory let Artificial Intelligence control their lives for 72 hours thanks to Weitzman and his invention, Sonic AI, an exclusive app that allowed them to communicate back and forth with AI, resulting in a very spontaneous and unforgettable experience.
The episode sets off with AI deciding where this unpredictable adventure will take place, which is in Bismarck, North Dakota.
A couple of strange things happened before they went to North Dakota. The AI system somehow predicted that the team would have to wait longer at the airport. In addition, during initial testing, their first destination was Myanmar. During their connecting flight to Minneapolis, they met a group of Myanmar locals with Miss Myanmar for a fundraiser. These kinds of coincidences happened a few times more during this adventure. But are they coincidences, or did AI can tell the future?
Thomas Brag and actor Eric Tabach flew to North Dakota and received their first mission from the AI to meet the governor and do something they had never done before.
The duo then goes to the capitol building to look for the governor. Luckily, they encountered a close friend of the governor and connected them to him. Brag then received a call from the governor's communication director and set them to meet on Monday morning.
While waiting for Monday, Brag and Tabach were given side quests by AI. The AI told them to have a drink at the bar and had to ask a stranger to spend the night at their house. And as if on cue, a friendly North Dakotan approached them and invited them to spend the night at their home, which they gladly accepted, completing the task.
Their tasks continue the following day. The AI directed them to go to Theodore Roosevelt National Park. Coincidentally, the group of subscriber friends who were going to pick the pair up had already planned to take them there. They did not only explore the park but also ended the day by attending their main local musical, Medora Musical.
On Monday morning, their anticipation finally ended because they were able to meet with the Governor of North Dakota, Doug Burgum. They challenged him to an axel-throwing match to complete their primary task, to do something they had never done before.
"Any day is a great day when you can remember it when you're old" is a very fitting sentiment by Governor Doug Burgum after meeting Brag and Tabach. There's nothing more worthwhile than knowing that you did not pass on an opportunity to create memories and go out there and be present at the moment, even if that means being uncomfortable.
This incredible trip would not have been as spontaneous as it was without the help of Tyler Weitzman and his fascinating work on AI. He created a simulation of a random fun-filled adventure through his exclusive app, which made this experience a lot more engaging and challenging and will undoubtedly push you outside of your comfort zone.
Media Contact
Company Name: Speechify
Contact Person: Aina Bermudez
Email: Send Email
Country: United States
Website: https://speechify.com/