Mangia NYC introduces its latest new product: Balsamic vinegar
The well-known eatery was chosen as the caterer for the exclusive Nike and Meta Quest on Fifth Avenue, last week.
December 6, 2022 – New York, New York – Mangia NYC, the iconic gourmet eatery established in 1981, is expanding its private label line with a newly introduced Mediterranean product: its Balsamic Vinegar
Mangia the last years has been focusing in creating a product line for the market with the recipes and the pure ingredients that we use daily in our kitchens for our farm-to-table offerings.
The last 3 years, our culinary team has invested a lot of time in working closely with our long term producers and suppliers locally and overseas in Europe, whom we have been trusting for a long time. Other Mangia products include our extra virgin olive oil, Greek yogurt with real fruit and organic marmalades.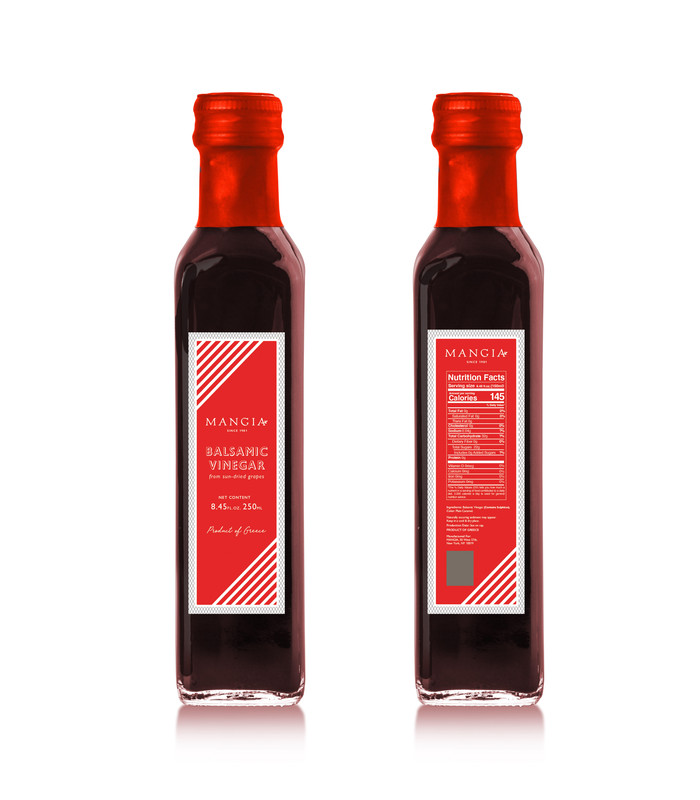 Our goal is to enhance the customer experience, enforce the brand and above all to introduce New Yorkers to high quality products in an affordable price range.
We have noticed that in New York, large corporations have taken a big share in the market and unfortunately, the quality of products available has compromised. We are passionate about food, but good food means great ingredients.
Our newly launched Balsamic Vinegar is made of the best quality sun dried grapes that have grown in the extraordinarily fertile soil of Greece.' says Sasha Muniak, founder of Mangia NYC.
Gut health is the secret to longevity. What most Americans dont know is that if they replace heavy dressings to their salads with olive oil and balsamic vinegar, for example, their general health will improve.
The main active compound in balsamic vinegar is acetic acid, which contains strains of probiotic bacteria. These probiotics don't just preserve food — they enable healthy digestion and improve gut health.
Mangia Balsamic Vinegar can be purchased in any Mangia store for $16.95, onine on the Mangia website, while it is offered complimentary with your Mangia Catering Order.
About Mangia:
Mangia is a New York City-based gourmet restaurant chain known for being the best artisan Italian eatery at the forefront of the farm-to-table fresh ingredients movement and on-demand sustainable catering. Since 1981, the legendary eatery has changed the way New Yorkers eat breakfast and lunch. Whether it's a quick lunch or a large event, their food is always made in-house, baked fresh daily, and ready to eat. Mangia!
CONTACT: To learn more about Mangia, Mangia catering, or to arrange an interview for an article, please contact us.
Website: https://mangia.nyc/
Address: Mangia NYC Address: 50 W 57th St, New York, NY 10019
Social Media:
https://www.instagram.com/mangia_nyc_official/
https://twitter.com/Mangia_NYC
https://www.facebook.com/MangiaNYC
https://www.pinterest.com/mangianyc/_created/
Media Contact
Company Name: Mangia NYC
Email: Send Email
Phone: (212) 980-6363
Address:50 W 57th St
City: Manhattan
State: NEW YORK 10019
Country: United States
Website: https://mangia.nyc/