Kaival Brands' Has Something Most Other ENDS Marketers Don't – An Approved Product To Market (NASDAQ: KAVL)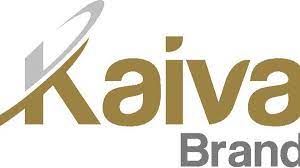 Kaival Brands Innovations Group, Inc. (NASDAQ: KAVL) stock may be trading over 44% higher since the start of the year, but considering its position to capitalize upon and maximize a billion-dollar opportunity within the electronic nicotine delivery system market, that impressive gain is likely the precursor of an even more significant move to come. That bullish presumption isn't made on blind faith; it's a result of a vastly changed competitive landscape in the ENDS market that has left KAVL as one of the few companies left standing able to sell ENDS products into a massive U.S. market.
In fact, its marketing position is so strong that industry giant Philip Morris Products S.A. (NYSE: PM) has come calling, inking a deal with microcap KAVL in July for the development and distribution of electronic nicotine delivery system products in markets outside of the U.S., subject to market (or regulatory) assessment. Still, while that deal may be focused on over-the-border opportunities, investors shouldn't rule out the near-term possibility for KAVL and PM to expand that agreement to include navigating additional marketing opportunities in the U.S. That would make sense, noting that the competitive advantage of having KAVL as an ally far outweighs having them as a competitor.
Considering the regulatory and legislative enforcement gripping the sector, enhancing any friendly agreement is timely, especially for deep-pocketed allies that can lengthen competitive advantages over others at the same time. The best news from KAVL's and its investors' perspective is that despite its size, KAVL is holding a strong hand to play in the big leagues of the ENDS sector. In fact, as one of the few ENDS companies still able to take advantage of what is now a wide-open multi-billion-dollar market opportunity, not only is KAVL able to play in the major leagues of the space on their own; they may likely entertain further collaborative and partnership opportunities.
Still Standing As A Solid ENDS Market Participant
There is plenty to support the optimism. Foremost is that KAVL has been able to do something most of its competitors couldn't: win a judicial decision allowing them to sell their products. As reported in August, in a "merits case" brought by Bidi Vapor, the 11th Circuit Court of Appeals overruled the Food and Drug Administration's marketing denial order related to Bidi Vapor's BIDI® Stick electronic nicotine delivery system. That decision has value – potentially massive amounts – allowing Bidi Vapor to continue marketing (through Kaival Brands) all flavor varieties of the BIDI® Stick in the United States.
All other ENDS products on the market today that do not have marketing authorization from the FDA are subject to enforcement at the FDA's discretion. In other words, competitors are walking a fine line of whether to produce and market their products in the face of regulatory uncertainty that may result in them being pulled from shelves. Keep in mind that when it comes to fighting certain agencies, companies often have to prove innocence instead of defending it. And, because enforcement action by the FDA has been so aggressive, many ENDS marketers have abandoned their ambitions to market in the states.
Not KAVL. They have instead been beefing up its capabilities, recently extending an agreement with QuikfillRx, LLC, its third-party vendor responsible for executing Kaival Brands' marketing and sales strategies. As part of the agreement, QuikfillRx, LLC will be rebranded as Kaival Marketing Services to more appropriately reflect the commitment of KMS to the success of Kaival Brands.
KMS, incidentally, has been an integral part of the Kaival growth story, providing industry expertise and a team approach that has expedited KAVL's path to successful and compliant marketing. Further, its contributions have been instrumental in shaping KAVL's plan to maximize expected increasing sales volumes following Bidi Vapor's merits case win. The extension is more than a reaffirmation of an accretive business relationship; it's timely to accelerate U.S. and overseas growth initiatives.
Strengthening Its Marketing Relationships
In that respect, KMS adds to the combined marketing efforts of preventing underage use of vaping devices and focuses on the needs of legal-age smokers looking for an alternative to combustible cigarettes. So far, based on legislative feedback, its plan stands as a model for the industry. Moreover, having already been serving as the primary marketing and sales service provider for Kaival Brands since 2020, bringing in over 100 contracted employees dedicated to supporting Kaival Brands' management, that best-in-industry plan is fortified by an established team to accelerate and strengthen sales channels.
Remember, while hundreds of companies and potentially thousands of ENDS brands lost marketing approval in the United States, Kaival didn't. And those decisions leave KAVL, and its investors, positioned to grow bigger and faster than previously expected. The most recent deals alone have put KAVL in its best position yet to accelerate its mission to better serve the world's smoke-free future through corporate responsibility and environmental sustainability within the product category.
Noted earlier, they have an excellent start. Its Q3 deal made with Philip Morris Products S.A. for developing and distributing electronic nicotine delivery system products in overseas markets, subject to market (or regulatory) assessment, is expected to earn revenue-generating traction into the end of this year and all through 2023. But remember, while the overseas markets target billions in potential sales, it's still just one part of the world. Kaival Brands has kept its rights as the exclusive distributor of Bidi products in the United States, which, because of recent FDA rulings, can drive extraordinary near and long-term growth. Here's better news showing how important KAVL can be to the industry's most influential players.
Capitalizing on further interest, KAVL strengthened its agreement with PM in Q2 by granting them a license of certain intellectual property rights relating to Bidi Vapor's premium ENDS device. That includes extending rights and privileges to newly developed devices and permitting PM to manufacture, promote, sell, and distribute such ENDS devices and future developed ones in international markets.
Of course, more aggressive investors may like to read between the lines. In this case, it's easy to do. And while speculative, one of those in-between interpretations is that the marketing and financial muscle behind PM's interest in KAVL is happening for a reason well beyond just having KAVL help them get products to market. It could very well be the first step in a much grander plan to take all of the inherent and intrinsic value from KAVL and take it to an entirely new and much higher level. That's a round-about way of saying KAVL could be an acquisition target.
Speculative, yes. But considering that the Bidi portfolio of products has earned the approval to market both in the States and overseas, purchasing the KAVL value and closing doors to competitive threat may be a wise consideration. If not from PM, then certainly by others, including Altria (NYSE: MO) and British American Tobacco (NYSE: BTI).
It's fair to assume that KAVL has the attention of the ENDS industry. And through many means, they appear well-positioned to capitalize on that interest. Not only because they have an approved brand, either: they also have science to back best-in-class claims.
Pharmacokinetics Data Is Robust
Volumes of data assessing nicotine pharmacokinetics (P.K.) and subjective effects of the BIDI® Stick compared with combustible cigarettes demonstrated significant and desirable differences. Those assessments also showed that Bidi products are in a class of their own, supported by study data indicating that the BIDI® Stick delivered nicotine to users comparably to their usual brand of cigarette and elicited similar subjective effects such as satisfaction and relief. This is one of the primary data points the FDA wants to see before granting marketing authorizations. KAVL and Bidi showed more, strengthening their case for market longevity.
In that respect, because the BIDI® Stick provides measured and consistent nicotine delivery, it meets a second FDA interest in that it can be an alternative to cigarettes among current smokers and may support their transition from cigarette smoking. Of course, consumer taste and interest matter. Bidi didn't fall short of meeting those measures, with data showing that BIDI® Stick provides the satisfaction smokers want, which can aid them in quitting cigarette smoking.
Those advantages matter and may be especially attractive for companies on the market sidelines that want to get back in the game. Without meeting those criteria, marketing approvals may be unrealistic. A case in point, the dominant product JUUL was removed from retail sales placements after failing to meet several FDA mandates. A few reasons were on the marketing side, but they also had their share of product problems
For example, as a comparison, BIDI® Stick nicotine delivery was similar to a cigarette; JUUL nicotine delivery was less than a cigarette. That's an issue that proved costly to JUUL, evidenced by its substantial loss of market presence in the United States. Moreover, that's only a part of what's needed to meet FDA guidelines. An extensive checklist needs to be completed before the FDA will again rubber stamp marketing approvals.
The excellent news is that Bidi products are checking the right boxes.
BIDI® Stick Moves To Phase 3 Scientific Revie
Indeed, doing so has led to the FDA placing the tobacco-flavored Classic BIDI® Stick into the final Phase 3 scientific review. Based on the thousands of documents provided and KAVL's unequivocal commitment to only market these products to people of legal consumption age, it's a fair assumption that the FDA will ultimately grant total marketing approvals. If so, expect to see BIDI® Stick rolled out nationwide and able to leverage a potentially massive marketing position resulting from a significantly thinned-out landscape. KAVL appears ready to pounce on that opportunity.
In July, KAVL announced launching PM's custom-branded self-contained e-vapor product, VEEBA, currently sold in Canada, with royalties due to KBI under the international licensing agreement. That could provide a running start to market in the states after the U.S. Court of Appeals for the Eleventh (11th) Circuit ruled in favor of Bidi Vapor in its appeal of the U.S. Food and Drug Administration's ("FDA") Marketing Denial Order ("MDO") issued to the non-tobacco flavored BIDI Sticks. As noted in that August release, the court set aside or vacated the MDO and remanded the PMTAs back to FDA for further review.
Assuming KAVL stays on plan, they should have a clear path to marketing approval, which would then present Kaival with many opportunities, including partnerships, licensing, and manufacturing deals. And by being one of, if not the only, near-term proposition to major brands getting back into the market, negotiating agreements could be made from a position of strength.
An International Opportunity In-Play
Know this, too. Most countries aren't following the FDA's flavored-ENDS prohibition. While fully committed to the safe sale and marketing of products, markets overseas currently present a massive sales opportunity. KAVL is also focused there, benefiting from global marketing approvals that are increasing in number. In fact, BIDI® Stick and Vapor products have received marketing and distribution approval in 11 international markets over the past twelve months, including the United Kingdom and Russia.
Given the favorable dynamics of the U.K. market, taking strategic efforts to capitalize upon overseas opportunities sooner than later may be a lucrative play. From a dollar perspective, the possibilities are significant. The U.K. market presents a more than $2.5 billion revenue-generating opportunity today, and by 2023, it's expected to eclipse $3.9 billion. It's another case of KAVL having the right products in the right markets at the right time.
So, while 2021 and 2022 have been transformative, 2023 can be the breakout period for growth. With an energized and focused KAVL team determined to turn ambition into marketing and financial success, paying attention to KAVL, and especially to the reasons why it can be a breakout star, may be a wise and actionable investment consideration. And, knowing that millions of people want and hundreds of companies need the types of products KAVL sells, it could be a timely one, as well.
Disclaimers: Shore Thing Media, LLC. (STM, Llc.) is responsible for the production and distribution of this content. STM, Llc. is not operated by a licensed broker, a dealer, or a registered investment adviser. It should be expressly understood that under no circumstances does any information published herein represent a recommendation to buy or sell a security. Our reports/releases are a commercial advertisement and are for general information purposes ONLY. We are engaged in the business of marketing and advertising companies for monetary compensation. Never invest in any stock featured on our site or emails unless you can afford to lose your entire investment. The information made available by STM, Llc. is not intended to be, nor does it constitute, investment advice or recommendations. The contributors may buy and sell securities before and after any particular article, report and publication. In no event shall STM, Llc. be liable to any member, guest or third party for any damages of any kind arising out of the use of any content or other material published or made available by STM, Llc., including, without limitation, any investment losses, lost profits, lost opportunity, special, incidental, indirect, consequential or punitive damages. Past performance is a poor indicator of future performance. The information in this video, article, and in its related newsletters, is not intended to be, nor does it constitute, investment advice or recommendations. STM, Llc. strongly urges you conduct a complete and independent investigation of the respective companies and consideration of all pertinent risks. Readers are advised to review SEC periodic reports: Forms 10-Q, 10K, Form 8-K, insider reports, Forms 3, 4, 5 Schedule 13D. For some content, STM, Llc., its authors, contributors, or its agents, may be compensated for preparing research, video graphics, and editorial content. STM, LLC has been compensated up to ten-thousand-dollars cash via wire transfer by a third party to produce and syndicate content for Kaival Brands, Inc. for a period of one month. As part of that content, readers, subscribers, and website viewers, are expected to read the full disclaimers and financial disclosures statement that can be found on our website.
The Private Securities Litigation Reform Act of 1995 provides investors a safe harbor in regard to forward-looking statements. Any statements that express or involve discussions with respect to predictions, expectations, beliefs, plans, projections, objectives, goals, assumptions or future events or performance are not statements of historical fact may be forward looking statements. Forward looking statements are based on expectations, estimates, and projections at the time the statements are made that involve a number of risks and uncertainties which could cause actual results or events to differ materially from those presently anticipated. Forward looking statements in this action may be identified through use of words such as projects, foresee, expects, will, anticipates, estimates, believes, understands, or that by statements indicating certain actions & quote; may, could, or might occur. Understand there is no guarantee past performance will be indicative of future results. Investing in micro-cap and growth securities is highly speculative and carries an extremely high degree of risk. It is possible that an investors investment may be lost or impaired due to the speculative nature of the companies profiled.
Media Contact
Company Name: STM, LLC.
Contact Person: Michael Thomas
Email: [email protected]
Phone: 917-773-0072
Country: United States
Website: https://primetimeprofiles.com/