Trail Running Shoes Market Is Growing at 5.7% CAGR to Hit USD 9.48 MN: Statistics Report By Credence Research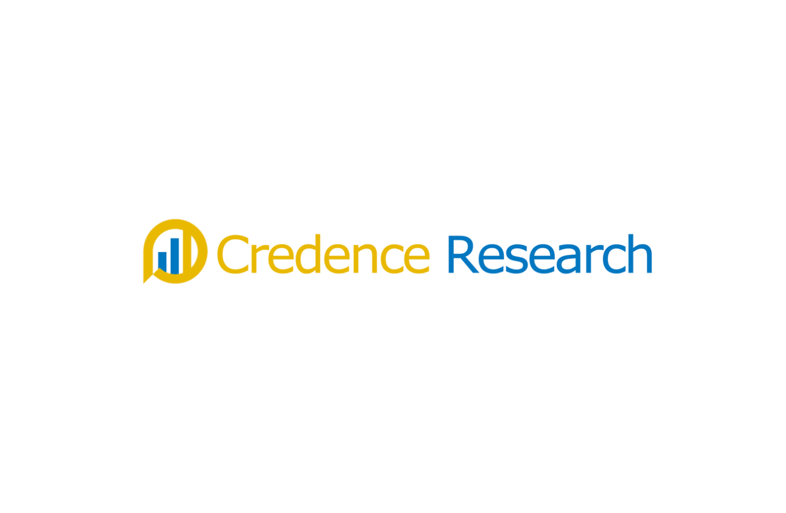 Some major players in the trail running shoes market are Adidas AG, Nike Inc, Skechers USA Inc, Wolverine World Wide Inc, VF Corporation, New Balance Athletics Inc, Brooks Sports Inc, Asics Group, Deckers Outdoor Corporation, and Amer Sports.
The latest market report published by Credence Research Inc. is "Global Trail Running Shoes Market: Growth, Future Prospects, and Competitive Analysis, 2016 – 2028". The global trail running shoes market generated revenue of around USD 6.8 million in 2021 and is anticipated to grow a CAGR of over 5.7% during the forecast period from 2022 to 2028 to reach around USD 9.48 million in 2028.
Trail running shoes are footwear made for off-road use and come with various design elements not found in road-specific models. Trail running shoes involve walking or running in an outdoor environment on natural terrain, taking full advantage of the geographical attributes offered by each region (usually deserts, mountains, forests, etc.). Trail shoes are designed specifically for trail running. These shoes protect trail runners from injury and exhaustion while they run. It is also designed to withstand hard impact due to its softer sole and improved grip. The most common materials used in trail running shoes are EVA, rubber, glue, and mesh. Different manufacturers use various raw materials depending on their specific functions. The majority of trail running shoes market customers are outdoor enthusiasts. The growing popularity of trail running is one of the major factors driving the market's expansion. The rapidly expanding popularity of leisure activities and outdoor sports is expected to drive further trail running shoes market growth over the forecast period. Due to growing safety concerns when running off-road, there has been a significant rise in the demand for trail running shoes. In addition, the number of people participating in trail running has grown significantly in recent years. Customers purchase trail running shoes to reduce the likelihood of fatigue and injury. Customers favor trail running shoes over conventional running shoes due to their built-quality and trail-specific designs. However, rising market alternatives are expected to restrain the growth of the global trail running shoe market in the upcoming years.
Browse full report – https://www.credenceresearch.com/report/trail-running-shoes-market
The global trail running shoe market is bifurcated into type, distribution channel, and geography. Based on the type, the global market is categorized into light trail running shoes, rugged trail running shoes, and off-trail running shoes. Based on the distribution channel, the market is segmented online and offline. The market is geographically divided into North America, Europe, Asia Pacific, Latin America, the Middle East, and Africa.
North America led the global trail running shoe market in 2021 and is expected to be the fastest-growing regional market throughout the forecast period. A significant increase in outdoor activity and a greater emphasis on health drive demand for outdoor activewear, equipment, and footwear, which is expected to fuel regional trail running shoes market growth.
Why to Buy This Report –
The report examines the global trail running shoe market by segment, current trends, drivers, restraints, opportunities, challenges, and market dynamics from 2016 to 2020, with 2021 as the base year and 2022-2028 as the projected period.
The report describes the competitive environment in the market, including how major players operate at the national, regional, and international levels.
In-depth analysis of the global trail running shoes market segmentation by type and distribution channel.
The report includes comprehensive and authentic data for all factors, including CAGR, consumer purchasing trends, supply and demand, and import/export statistics for major regional countries.
The trail running shoe industry report includes global, regional, and country-level market analysis, key market trends, major players analysis, market growth strategies, and key application areas.
Table of Content:
1. Preface
1.1. Report Description
1.1.1. Purpose of the Report
1.1.2. Target Audience
1.1.3. USP and Key Offerings
1.2. Research Scope
1.3. Research Methodology
1.3.1. Phase I – Secondary Research
1.3.2. Phase II – Primary Research
1.3.3. Phase III – Expert Panel Review
1.3.4. Approach Adopted
1.3.4.1. Top-Down Approach
1.3.4.2. Bottom-Up Approach
1.3.5. Assumptions
1.4. Market Segmentation
2. Executive Summary
2.1. Market Snapshot: Global Trail Running Shoes Market
2.2. Global Trail Running Shoes Market, By Type Outlook
2.3. Global Trail Running Shoes Market, By Distribution Channel Outlook
2.4. Global Trail Running Shoes Market, By Region
3. Market Dynamics & Factors Analysis
3.1. Introduction
3.1.1. Global Trail Running Shoes Market Value, 2016-2028, (US$ Bn)
3.2. Market Dynamics
3.2.1. Key Growth Trends
3.2.2. Market Drivers
3.2.3. Market Restraints
3.2.4. Market Opportunities
3.2.5. Major Industry Challenges
3.3. Attractive Investment Proposition,2021
3.3.1. Type Outlook
3.3.2. Distribution Channel Outlook
3.3.3. Geography
4. Premium Insights
4.1. STAR (Situation, Task, Action, Results) Analysis
4.2. Porter's Five Forces Analysis
4.2.1. Threat of New Entrants
4.2.2. Bargaining Power of Buyers/Consumers
4.2.3. Bargaining Power of Suppliers
4.2.4. Threat of Substitute Types
4.2.5. Intensity of Competitive Rivalry
4.3. Value Chain Analysis
4.4. Technology Analysis
4.5. Marketing Strategy Analysis
4.5.1. Direct Marketing
4.5.2. Indirect Marketing
4.5.3. Marketing Channel Development Trend
5. Market Positioning of Key Players, 2021
5.1. Company Market Share of Key Players, 2021
5.2. Competitive Benchmarking
5.3. Market Positioning of Key Vendors
5.4. Geographical Presence Analysis
5.5. Major Strategies Adopted by Key Players
5.5.1. Key Strategies Analysis
5.5.2. Mergers and Acquisitions
5.5.3. Partnerships
5.5.4. Product Launch
5.5.5. Geographical Expansion
5.5.6. Others
6. COVID-19 Impact Analysis
6.1. Global Trail Running Shoes Market Pre Vs Post COVID-19, 2019 – 2028
6.2. Impact on Import & Export
6.3. Impact on Demand & Supply
…………………
ToC continued
Browse full report – https://www.credenceresearch.com/report/trail-running-shoes-market
Recent Published Reports –
Hair Extension Market – https://www.credenceresearch.com/report/hair-extension-market
Gas Turbine Services Market – https://www.credenceresearch.com/report/gas-turbine-services-market
About Us
Credence Research is a worldwide market research and counseling firm that serves driving organizations, governments, nonlegislative associations, and not-for-benefits. We offer our customers some assistance with making enduring enhancements to their execution and understand their most imperative objectives. Over almost a century, we've manufactured a firm extraordinarily prepared to this task.
Our Placement Partner JB College, Faridabad – JB College Faridabad – Best Engineering college
Media Contact
Company Name: Credence Research
Contact Person: Gunakesh Parmar
Email: Send Email
Phone: +91-8668442535
City: Gwalior
State: MP
Country: India
Website: https://www.credenceresearch.com/report/trail-running-shoes-market