"It's Not TikTok, It's Thanks for Your Information": Comedian Bernice Ye Reveals Creator Concerns for TikTok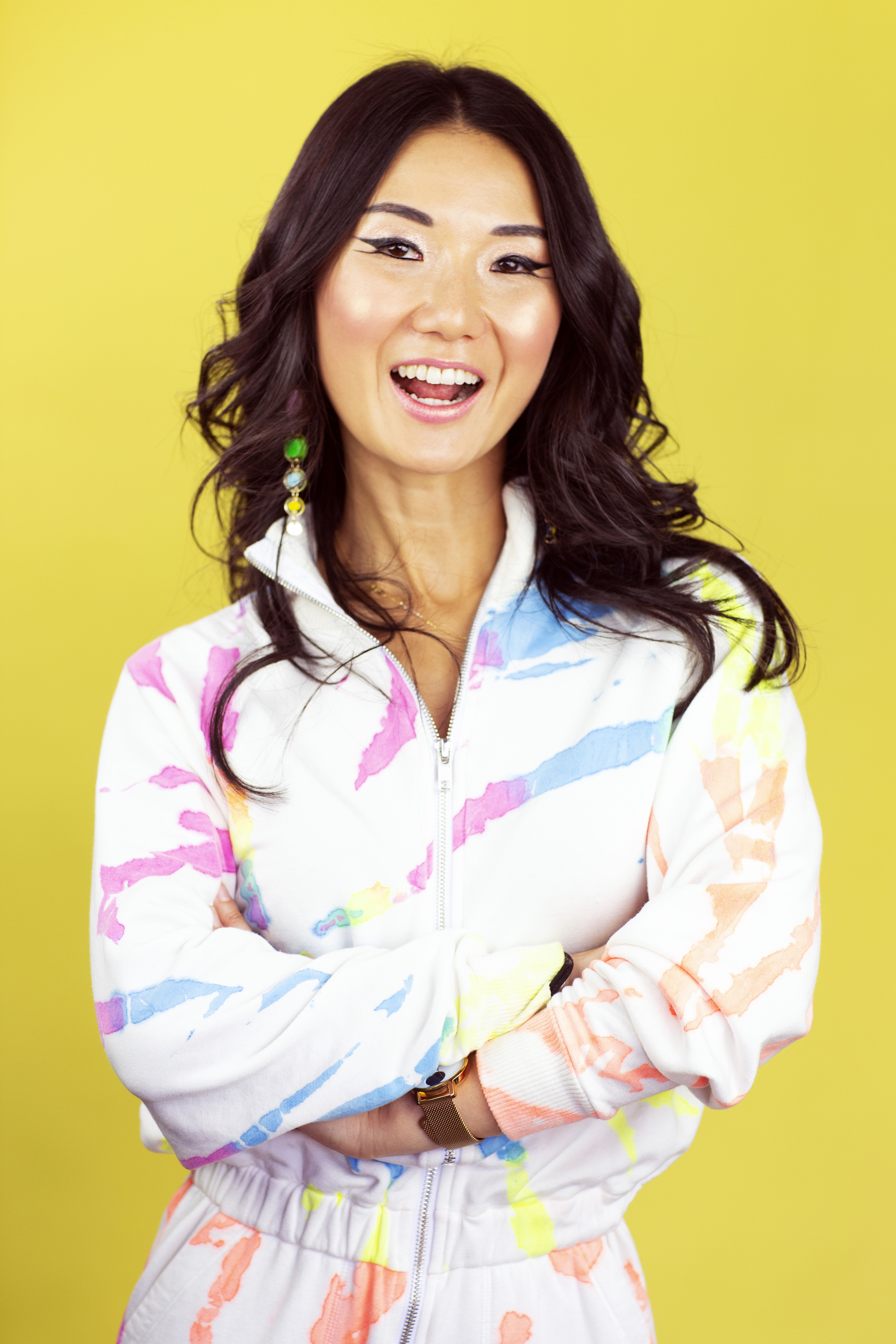 Media professionals are increasingly straying from the popular social platform TikTok as the app continues to fail in providing creators with adequate protections and opportunities for their work.
These decisions have been attributed to a combination of privacy concerns, cyber-attacks,algorithm flaws and compromised creative control as expressed by Bernice Ye, a Los Angeles-based comedian, actor, dancer and martial artist.
In April of 2020, just as COVID-19 swept through the globe and shut down everyday activities,Ye joined TikTok as an outlet to feed her lockdown boredom and curiosity.
Sharing videos on the platform allowed her to explore different styles of humor and creativity while also connecting with people all over the world who were finding solace in TikTok. Shortly After posting her first video, enthusiastic responses from her viewers came flooding in.
These interactions fueled Ye's desire to continue her journey on the app as she began to invest more time and energy into building her presence. By early 2022, Ye had reached a following of 50 thousand individuals.
It was during this time, however, that she became increasingly aware of the potential risks posed by TikTok's structure. Despite working tirelessly for two years to build her viral presence on the platform, Ye chose instead to start over and establish an audience on Instagram.
She described her transition as a dissociation from TikTok's sphere of controversy and negativity, shifting her energy to more uplifting, supportive and secure social outlets.
She added that privacy measures on TikTok, or a lack thereof, played a critical role in her final judgment.
Ye now uses her comedy and humor as an effective tool in raising awareness about the app's hidden dangers and user privacy concerns.
Her famed joke, "It's not TikTok, it's thanks for your information," illustrates the current importance of using caution on social media platforms that are actively collecting users'personal data.
Data privacy concerns have become particularly prominent among TikTok users after national security threats were raised by U.S. operations of the Chinese-owned platform earlier this month.
FBI Director Chris Wray told U.S. Lawmakers in November that these threats include "the possibility that the Chinese government could use [TikTok] to control data collection on millions of users or control the recommendation algorithm, which could be used for influence operations," as reported by Reuters.
Ye further explained that, due to TikTok's reliance on algorithms to make recommendations on material, creators also experience damaging effects on artistic personality. She described that once a user's content has gone viral, it is often expected of that user to remain in that creative genre.
She expressed that TikTok's structure ultimately discourages creative professionals who want to share a variety of content or desire more autonomy over their work, as the algorithm appears to favor those who engage in only a singular type of content. This effect, in turn, influences creators to prioritize certain artistic areas over others to remain successful on the app.
Ye said that during her time on the app, the algorithm additionally appeared to encourage the circulation of hateful and offensive content. She observed that because such content garnered significant share rates and incited user arguments in comment sections, these videos received higher engagement rates which increased their overall visibility.
"Creators are encouraged to create controversial topics that provoke argument and hate amongus because that's what goes viral," said Ye.
Furthermore, she said the app's general lack of "media manners," or the mutual understanding of respected demeanor, behavior and conduct between users, was another relevant factor that contributed to her decision to leave TikTok.
Ye's choice was not only based on an individual desire to improve user experience, but also to provide a safe atmosphere for her followers and fans.
She found that alternative platforms with firmer establishments of media manners offered amore secure space for her and her followers where interactions could be free from negative influence, instead providing authentic, genuine connections.
Creative professionals such as Ye are now redirecting their focus to other platforms that offer heavier restrictions and set guidelines to diminish the volume of hateful content and cyber-attacks.
Ye said she would support a redesign of TikTok's algorithm to reduce the negative effects faced by media professionals platform-wide, saying it may prove helpful to have a system in place that can detect and discourage outrage-inducing content.
She said that a new, improved algorithm could explore the integration of heavier restrictions on specific terms and speech, a method she saw prevalent in other popular media sites including Instagram.
Ye explained "As a comedian, I found it annoying that Instagram wouldn't allow me to say, 'I Killed [it] last night,' or to wish my comedian friends "knock them dead," but I think it's better this way. I can always find a different, friendlier way to say it."
About Bernice Ye
Born and raised in China, Bernice Ye came to the U.S. in 2004 with just $1,000 in her pocket.After putting herself through Peking University, the "Harvard of China," and graduate school at Purdue University, she dawned a successful career in the technology industry working for Microsoft, Hulu and two startups. In 2018, she began her journey in stand-up comedy, turning the page in 2021 when quitting her day job to pursue her deep-rooted passion full-time. Injust over a year, Bernice's comedy had generated 40M+ views on Instagram and TikTok.
She has been selling out monthly at a 160-seat venue in Camano Island, WA, an hour outside of Seattle. Now, Bernice has set out to conquer Hollywood and is relocating to Los Angeles.She is currently planning her 2023 tour, where she will be traveling in her RV.
Fans often refer to her as the "Jackie Chan of Comedy," not only because she is a martial artist with a great sense of humor, but because she shares her culture in a way that's universally relatable without being raunchy. She leaves those who she represents feeling proud and empowered and is faithful to her voice as a first-generation immigrant. She is celebrated for her honesty, courage and hilarity.
To keep up with Bernice's adventures, follow her on social media or visit her website.
Website: www.berniceye.com
Instagram: https://www.instagram.com/bernicecomedy/
YouTube: https://www.youtube.com/c/BerniceYe
TikTok: https://www.tiktok.com/@bernicecomedy?lang=en
Facebook: https://www.facebook.com/BerniceComedy/
Media Contact
Company Name: ICT
Contact Person: Nolan Bellamy
Email: Send Email
Phone: 323 513-4804
Country: United States
Website: www.iconnectyou.today