Goodbye QR Codes, Hello NFC Ordering – Hospitality Brands Transform The In-Store Experience With Orda Innovation OrdaTap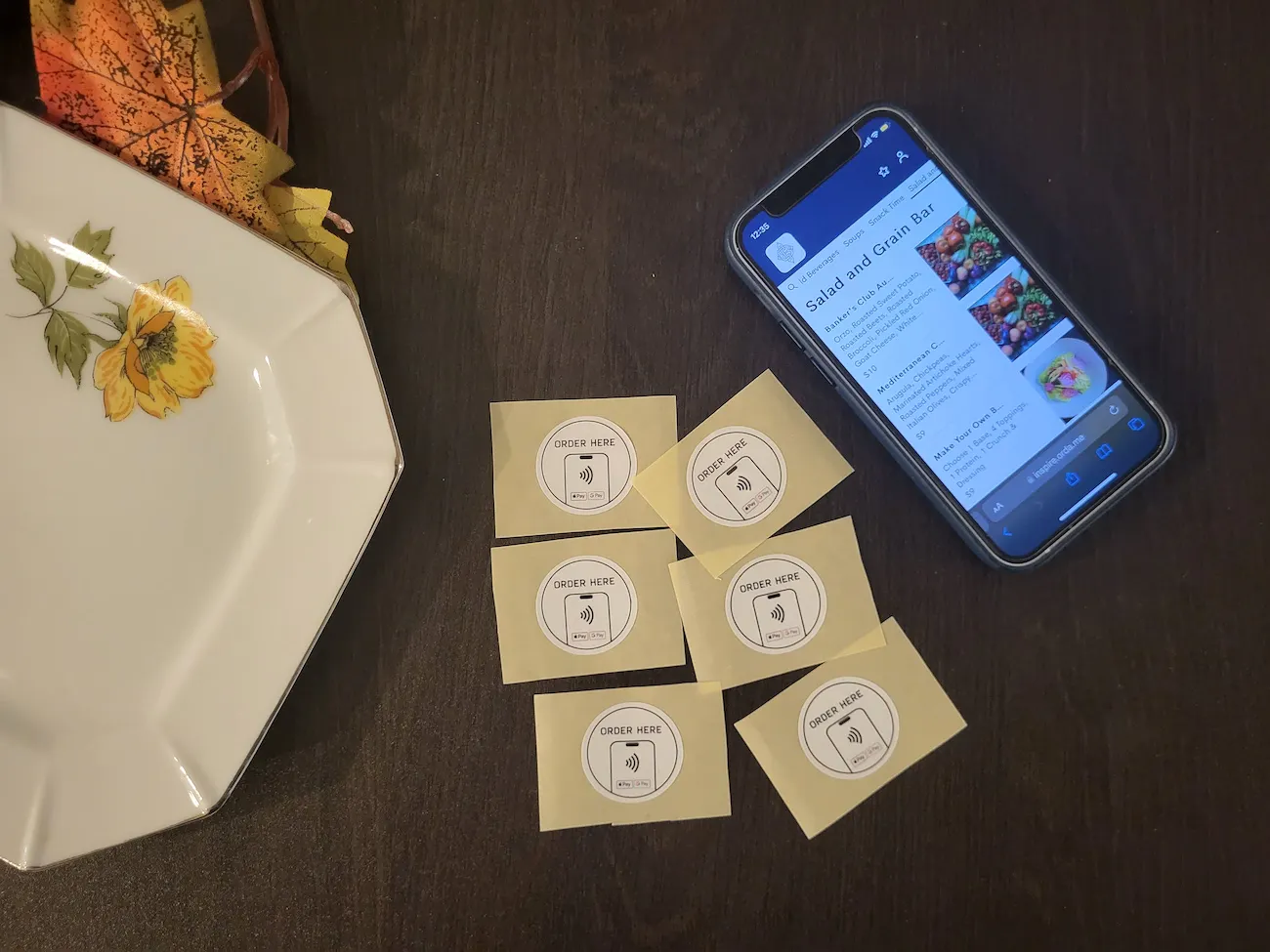 Let's admit it, QR codes were a quick and dirty solution when contactless menus took over after COVID hit. Now that hospitality brands have adopted contactless ordering, they are looking for a more robust and standardized solution that makes it easier for consumers to pay and join their loyalty program.
New York-based payments platform Orda (https://getorda.com) announced today the launch of OrdaTap. OrdaTap is their innovative NFC ordering technology for food and beverage and retail brands.
The patent-pending OrdaTap disrupts the in-store experience by turning every consumer's cell-phone into a self-ordering device. Customers simply scan their phone over the NFC reader to open a native branded ordering experience on their phone. No extra hardware is required. This allows stores to reduce operational costs immediately upon adoption.
Frankie Rodriguez, owner of Blended Juice and Coffee and Studio 3 Fitness in Seattle, Washington, shared, "Orda is an exciting company at the forefront of automation and digitization for retailers. We rolled out our branded mobile app and self-ordering kiosks as well as put NFC readers all over our 10,000+ square-foot retail space. The time to serve customers was cut in half so we could reduce our costs dramatically."
One of the largest problems OrdaTap addresses is that stores were missing opportunities to enroll guests to their loyalty program. OrdaTap highlights the brands' loyalty program in every transaction to increase enrollments. This activates Orda's personalized automated marketing, which increases the average number of visits per customer by 2.5x per month.
Orda CEO Roy Ganor shared, "The ultimate goal of OrdaTap is to help restaurants and other brick and mortars provide an exceptional in-store experience. We see how more and more orders will happen digitally and our NFC solution OrdaTap is going to drive this trend."
OrdaTap technology is already available for the members of leading platforms like Square and DoorDash. Platforms interested in rolling out OrdaTap NFC ordering to their members are invited to apply at https://getorda.com/platform.
Restaurants are invited to register for the OrdaTap solution at https://www.getorda.com/orda-tap.
More information is available in the Orda Blog.
Media Contact
Company Name: Orda
Contact Person: Christine Davis
Email: Send Email
City: New York
State: New York
Country: United States
Website: getorda.com