Online exhibition links China, US Silk Road cities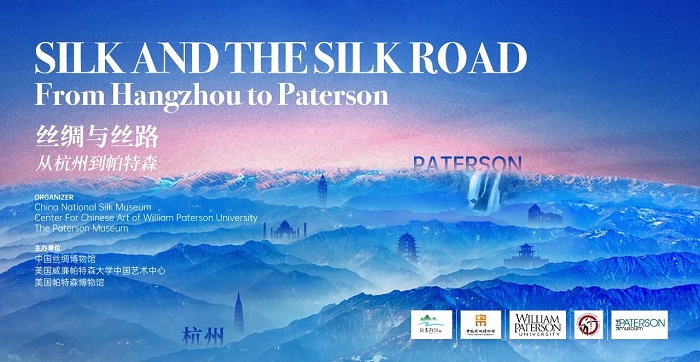 A poster for the online exhibition: Silk and The Silk Road: From Hangzhou to Paterson. [Photo/WeChat account: cnsilkmuseum]
An online exhibition entitled Silk and The Silk Road: From Hangzhou to Paterson recently opened to the public, local media outlets reported.
The online exhibition is a collaboration between the China National Silk Museum, the Center for Chinese Art of William Paterson University, and the Paterson Museum. It is being held on the Silk Road Online Museum's "Online-Curating" platform and incorporates 84 artifacts collected from 41 museums in 15 countries across the world, detailing the origin, development and transmission of silk throughout the world.
Starting with Silk Weaving Painted in Hangzhou, the exhibition is divided into four chapters: The Origin and Development of Silk, Story of the Silk Road, Europe: New Center of Silk, and Paterson: Silk City in America.
Diverse civilizations continue to develop along the Silk Road: From the earliest silk unearthed in East China at Qianshanyang Site in Zhejiang province, to Zhang Qian's mission to the Western Regions to open up the Silk Road connecting Europe and Asia, and then to Patterson City, the "Silk City" of the United States on the other side of the ocean.
The exhibition features a model of Cave 323 of the Mogao Grottoes in Dunhuang, as well as a model of the Afrashiab Ambassador's Hall in Samarkand, Uzbekistan, and a Chinese room in Govone Castle in Italy.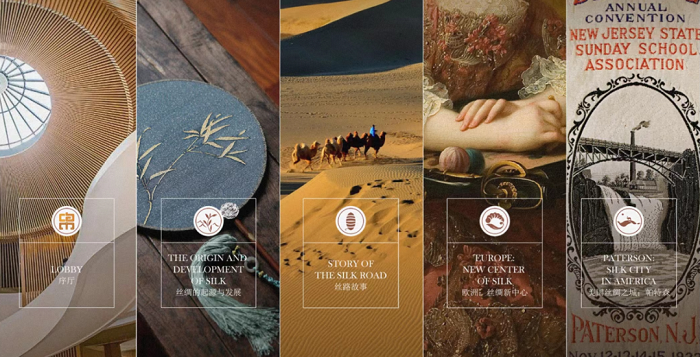 The online exhibition is available on both computers and mobile phones. [Photo/WeChat account: cnsilkmuseum]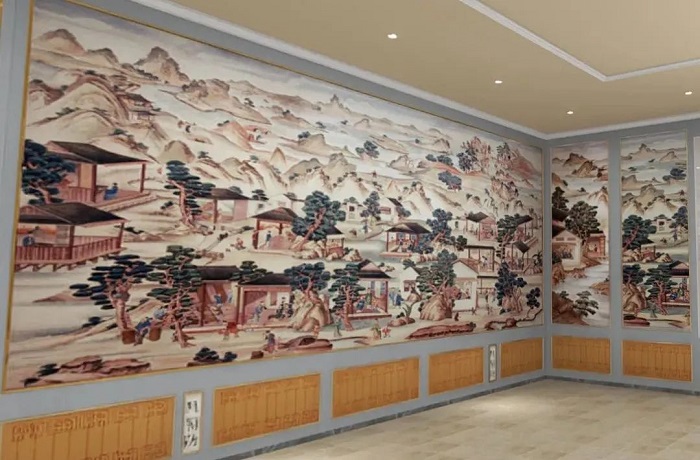 A Chinese room in Govone Castle in Italy is restored at the exhibition. [Photo/WeChat account: cnsilkmuseum]
Media Contact
Company Name: The Information Office of Hangzhou Municipal Government
Contact Person: Cai Jingwen
Email: Send Email
Phone: 0510-68559077
Country: China
Website: http://www.ehangzhou.gov.cn/