Keith Graves Becomes the President of Be Fit Sports Basketball Operations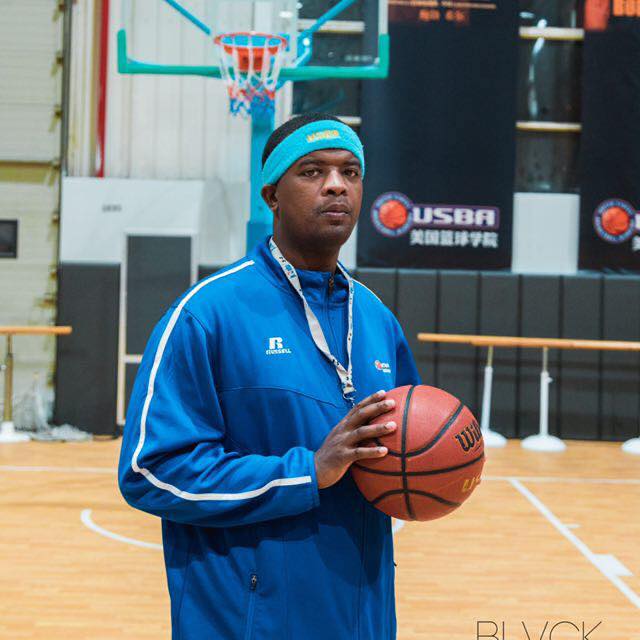 For founder Dean Chudleigh, the CDUNK Women's Professional Basketball coach is leaving the Vietnam sideline to take over Be Fit Sports. A native of Albany, Georgia, led Faith Baptist Christian Academy to a national title, making CDUNK in Vietnam and several other programs into a powerhouse on the national stage!
"I can't tell you how thrilled I am to welcome Keith," Dean said. "We undertook an exhaustive national search, during which we discussed our opening with a significant number of highly-qualified coaches. The interest in our position was tremendous and the market certainly understands what a wonderful place Hong Kong is to coach top-level basketball.
"Throughout the search, one individual continued to rise to the top and that was Keith," Founder added. "I am beyond excited for our current and future student-athletes who will have the great fortune of being mentored by Keith. He is a great teacher of the game and a great molder of young men & women. And I am proud to say, he is now a Be Fit Sports Bear!"
I would like to thank Be Fit Sports for bringing me in as the President of Basketball Operations! My goal is to grow, develop and compete at a high level and I think we have the best staff right now with top coaches such as John NG, Way Chang, Willy Kamguia, Kevin Chiu, King Hang Kingston lam, Diana Nai-Ge Chen, Wai Kit Chan (VIC) and our founder Dean Chudleigh! Be Fit Sports Currently has u8-u14 elite teams and u16-u20 national teams.
Coach Keith Concept is a fast-paced defensive 40 minutes of pressure defense and uptempo fast break offense similar to what top coaches like Cory Baldwin, Mike Anderson, Nolan Richardson, Terriel Thomas & Phil Hawkins run! We want to press, we want to play fast, we want to have fun, we want to compete and we will compete! Terriel Thomas & Phil Hawkins are the 2 guys that made a way for me to come to China a few years ago and I just love it in Asia! Hong Kong is home for me!
The tagline of Be-Fit Sports is "Sport Imitates Life." The abilities that they can develop through sports, in their opinion, aid them in overcoming the difficulties they encounter in life. The fundamentals, in their opinion, remain the same whether one's goal is to play basketball for fun or to advance their talents to the point where one can compete in elite basketball tournaments. Be-Fit Sports keep things clear, but they also support people in their efforts to work toward your objectives, whatever they may be. As you play your sport, just keep in mind to also "enjoy the journey!"
Website: www.befitsports.com
Media Contact
Company Name: Be Fit Sports
Contact Person: Jix Tong
Email: Send Email
Phone: +86 10 625 30391
State: Hong Kong Sar
Country: China
Website: https://www.befitsports.com