Jennifer Alvarado's much awaited new single "Catfish" is out now on all major streaming services
This gutsy blues country rock single goes out to all the ladies out there who've been dragged through the mud by someone pretending to be something they clearly are not
Jennifer Alvarado has just released her much awaited latest single "Catfish" worldwide on Friday, October 7, 2022.
This sweet blues rocking country single calls out the wannabe Casanova that is really just looking to break hearts. Written by Alvarado, "Catfish" was produced by Ricky Rodriguez with Bombhouse Studios in Morganton, North Carolina. This song is about someone trying to "catfish" their way into someone's heart by pretending to be something they clearly are not.
Jennifer Alvarado is a talented singer/songwriter who comes from Vale, North Carolina. She possesses a very distinct vocal prowess that blends beautifuly with her thoughtful mastery in songwriting that she has been recognized locally as 'One to Watch' by Nashville Songwriters Association in 2021 and 2022.
This songstress was also named the "2021 Country Artist of the Year" by Indie Star Radio. Her previous singles "Curious" and "Rock This Way" both also did garner the "Best Pop Song" award in the Indie Songwriting Awards last winter 2021 and spring 2022.
Adding to this already impressive list of awards, she has also been nominated for five International Singer Songwriter Association Awards, including "Female Vocalist of the Year", a Josie Award for Female Music Video of the Year for "Filthy Water," as well as a Carolina Music Award for "Female Vocalist of the Year."
These accolades, just demonstrate how professional her music arrangement and production quality are. Listen to any of her songs and they are as good as any that dominate the country music charts today.
Here is what some of the radio personalities have to say:
"Another great musical piece by the incomparable and recognizable Jennifer Alvarado. Very well produced and great on the ears." – Rob Charles, Radio Personality of the world-wide syndicated MFZ Show
"Jennifer Alvarado has always had a talent for turning a phrase, which comes through clearly on her latest track "Catfish." Jennifer takes on the epidemic of shady dudes messing with good women's hearts with her usual flare and musical prowess. I particularly like the use of banjo giving the song a deep down roots kind of feel which compliments her voice quite well. This one goes out to all the ladies out there who've been dragged through the mud. Jen's got the perfect track to play on repeat while you wipe the tears and delete Tinder." – Alan Wayne, Radio Personality and Founder of Indie Star Digital Media
"Catfish" is the first single off of Jennifer's much anticipated EP "Songbird: Part 2" that is scheduled for release later this Winter. If you have ever been "catfished "or just love clever lyrics, you will love this song!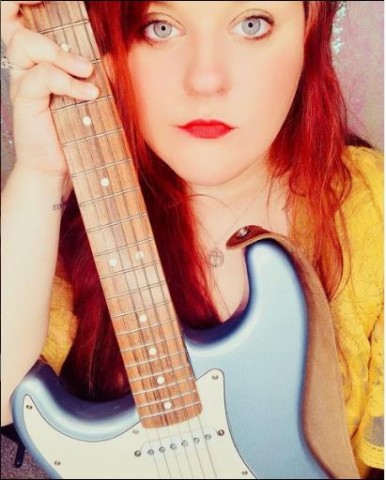 You can listen to "Catfish" now at the following link –
https://songwhip.com/jenniferalvarado/catfish or check out www.jenniferalvarado.com for more information.
Media Contact
Company Name: VirtualEZ Company Services
Contact Person: Maya Isabella
Email: Send Email
Phone: +639351021474
Country: United States
Website: www.virtualezco.com