Incredible singer Meghan Walsh is ready to storm their playlist with her new upcoming single "Romeo and Juliet."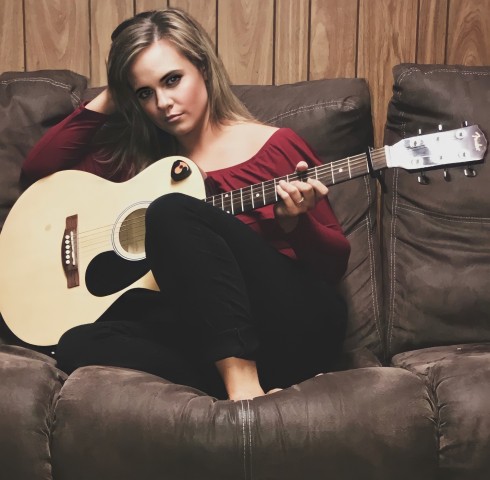 A love story heard by millions yet still has some tears and poetry to be felt, capturing such an evergreen love story in her upcoming single, Cleveland singer-songwriter Meghan Walsh is all set to mesmerize the world with yet another breathtaking song, Romeo and Juliet.
Romeo and Juliet were all set to be released on June 27. Walsh intended to release the song early but faced some obstacles, including time, COVID, and wanting to improve the song. "I just feel like the production needs work, and I have no problem waiting to release it if that means it's going to reach its highest potential," Walsh said.
Meghan Walsh was listening to "Love Story" by Taylor Swift one day when the inspiration for her next single struck. "I just kept thinking, 'why are Romeo and Juliet so glamorized if they both drink poison and die at the end?' Who wants that?" Walsh posed. A thought connected with Meghan's creativity and extraordinary songwriting skill. She began writing and came up with her next single. Despite her inspiration for her next single being a contradiction to Swift's greatest hit, Walsh confirmed that she is a fan of Swift and admires her.
Meghan Walsh is known for giving the space for creativity and letting everything falls into place. Her past hits "If You Stick Around" (2014), "Alibi" (2019), "Venom" (2019), and "Unspoken" (2020) all top the chart and were listened to and loved by millions. Her true strength is how to bring her life experience and imagination into songwriting and make them relatable.
Music production is new to Walsh, and this is only the second song of hers that she has produced. "I'm proud of this song because everything was all me," Walsh said. "I thought of it, I wrote it, I recorded the backing tracks, I recorded the vocals, and I'm also producing and releasing it. Versatility is a highly demanded quality in the music industry. Throughout the past couple of years, I've enjoyed learning about music production and getting to play around with effects and things like that," Walsh added.
The broad range of discoveries to be made when it comes to music is something that strongly appeals to Walsh. She said, "I truly love how there's always room to grow and always more to learn, and that's one of the major reasons I've chosen this career path. Every day is a new adventure."
Instagram: https://www.instagram.com/themeghanwalsh/
Media Contact
Contact Person: Meghan Walsh
Email: Send Email
Country: United States
Website: https://www.meghanwalsh.org/