Elizabeth Dooley Illustrates Four Exciting Escapades In Fern Valley Ventures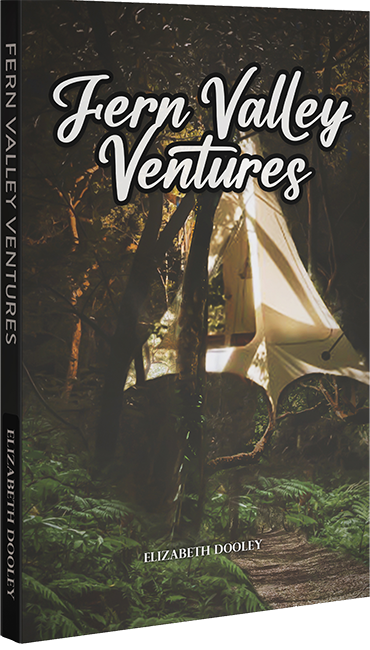 Talented author, Elizabeth Dooley, releases a new children's book titled "Fern Valley Ventures," where she takes readers on an amazing journey of four self-contained adventure mystery stories.
Fern Valley Ventures is a new project from Elizabeth Dooley, as the author seeks to thrill and entertain boys and girls from seven years and up as well as other age groups of readers with sixteen lavish, full-colour illustrations of four self-contained adventure mystery stories.
The project from Elizabeth Dooley is particularly unique, chronicling the adventures of eight friends from the same village and school sharing their stories and how they overcome challenges and solve mysteries. Each story has a hidden, underlying meaning that children and their parents as well as teachers alike will enjoy discovering. The wholesome nature of the stories will appeal to parents and educators, which will make the book popular with schools, libraries and Children's organisations.
The author has also announced plans to release a sequel to the book, where readers will enjoy a further four Fern Valley Ventures. In The Vigil, a holiday by the sea almost ends in disaster as the tide comes in and cuts the Venturers off from the mainland. The Visitation finds the children battling vandals and thieves and culminates in a royal visit to the village. In the Vagabonds, the Venturers help to restore a historic building and come across secrets and mysteries both old and new. The Victory sees the Venturers fighting to protect their precious Fern Valley from destruction by land developers. Four new stories to delight and entertain.
For further information about Fern Valley Ventures and other works from Elizabeth Dooley, visit – https://eadooleybooks.com/.
Media Contact
Company Name: Fern Valley Ventures
Contact Person: Elizabeth Amanda Dooley
Email: Send Email
Phone: +447780825059
City: Cheadle, Stockport
Country: United Kingdom
Website: https://eadooleybooks.com/