North Jersey Recovery Is New Jersey's Top Recovery Clinic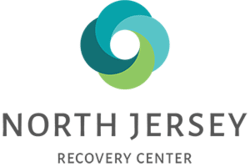 When it comes to addiction, North Jersey Recovery Center provides the most effective recovery solutions. The staff here understands that addiction is a disease that manifests in mental, physical, and spiritual anguish. Regardless of the places that addiction has taken you, the addiction specialists at North Jersey Recovery Center can help you heal. Their specialized North Jersey addiction treatment programs set an industry standard using innovative drug and alcohol programming.
"Our vision is to provide each and every client with the tools needed for a lifetime of lasting, meaningful sobriety," said Rich Bryant, Director Of Operations. The team's main goal in their clinical approach is to create recovery solutions consisting of a continuum of services for each stage of the recovery process.
By incorporating various forms of treatment and therapy, they focus on meeting the specific needs of each individual patient, because everyone's situation is different.
"Our addiction specialists at North Jersey Recovery Center understand addiction through our own personal ties and deep practical knowledge of addiction treatment, allowing us to ensure that you or your loved one will be safe and cared for while seeking recovery through our program," said Bill Ennis, Co-Founder of North Jersey Recovery.
Our team consists of over 20 team members dedicated to helping you recover from addiction. The clinical staff has been extensively trained in the most modern recovery practices available in order to provide you with the care and help you deserve. North Jersey Recovery Center provides a wide array of programs in order to help as many people as possible. There are part-time programs available where patients participate in recovery five days a week.
For those transitioning from rehab to everyday life, there is an intensive outpatient program designed to be flexible. This program is designed to treat patients who have illnesses that don't fall under the umbrella of residential treatment and don't require the amount of surveillance that an inpatient program would.
The traditional outpatient treatment provides patients with treatment and counseling on a weekly basis. There are also options for dual diagnosis, detox, interventions, therapy, and much more.
Here is what one of our former patients had to say, regarding their experience with us: "I turned my life around thanks to their program. I will be forever grateful."
For more information, you can visit https://northjerseyrecovery.com/.
About North Jersey Recovery Center:
Our addiction treatment center in North Jersey is overseen by experienced, highly-qualified addiction professionals. Our team consists of qualified health care professionals, experienced recovery coaches, licensed mental health counselors, and more. We work closely with each client to determine a thorough, individualized treatment plan tailored to his or her specific needs. A customized treatment plan combined with the unique experiences and compassion of our staff helps to provide quality care for those suffering from substance abuse. It is our mission to ensure that each one of our employees provides the attention, compassion, and guidance necessary to help individuals achieve long-term sobriety.
Contact Information:
North Jersey Recovery Center
22-08 NJ-208 Suite 2 Fair Lawn, NJ 07410
(877) 786-0572
Media Contact
Company Name: North Jersey Recovery
Email: Send Email
Phone: (877) 790-5873
Address:22-08 NJ-208 Suite 2
City: Fair Lawn
State: NJ 07410
Country: United States
Website: https://northjerseyrecovery.com/