Inspirational Christian Author is Recognized as a Finalist in International Book Contest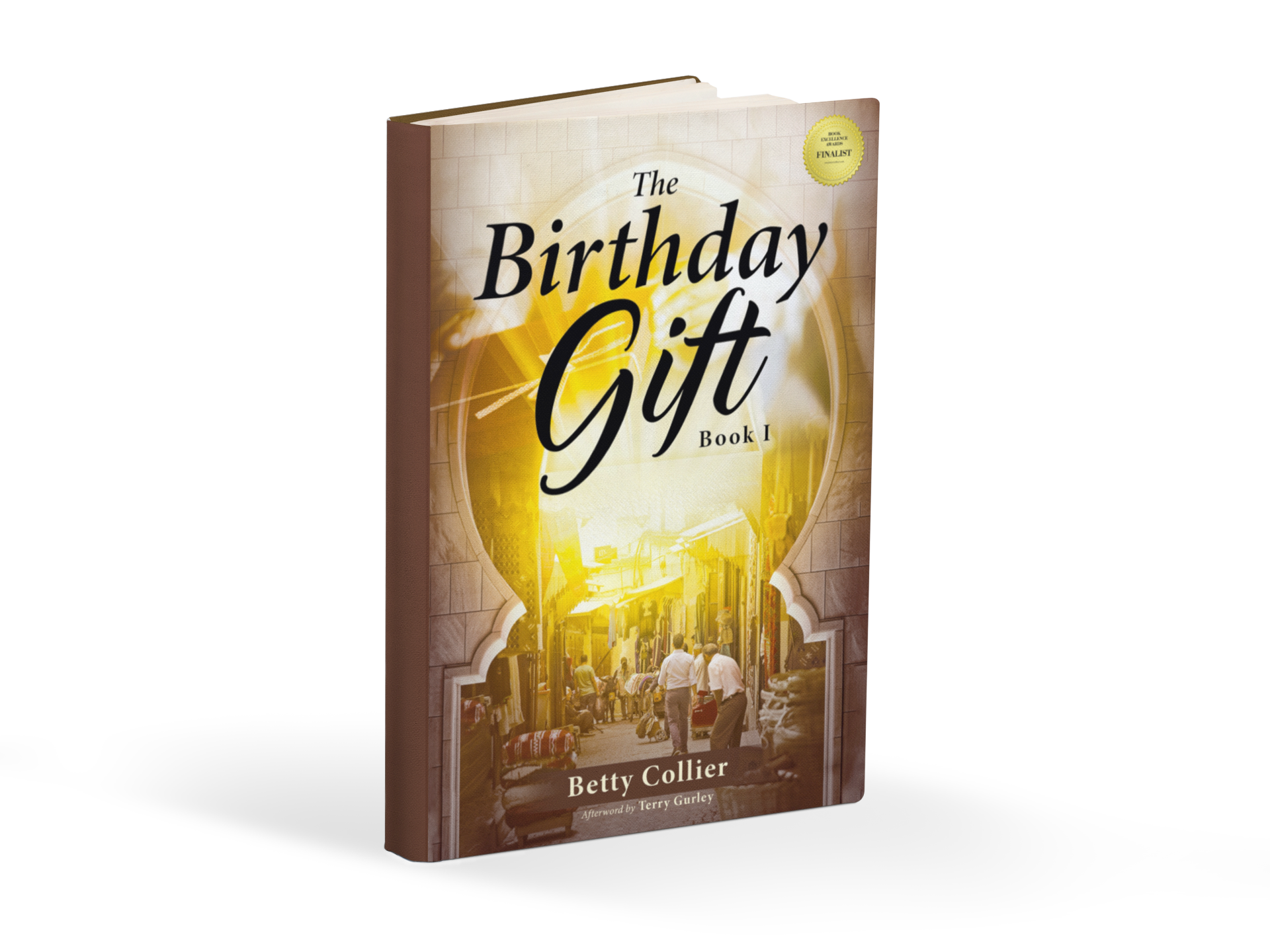 The Birthday Gift: Book 1 is recognized as a top 2022 book award finalist in a competition that celebrates excellence in books all around the world.
The Birthday Gift: Book 1 by Betty Collier is an empowering work of Christian Fiction designed to help readers discover their own faith while experiencing the gift of a lifetime. The Birthday Gift was named a Finalist in the Spirituality category of the 2022 Book Excellence Awards. The international book award competition recognizes books for excellence in writing, design and overall market appeal. The competition celebrates both independent and traditionally published authors in over 100 countries around the world.
"Being recognized for literary excellence by such a distinguished awards program was the affirmation and validation I needed to encourage me to continue writing," says Betty Collier. A 5X best-selling and multi-award-winning author, Betty specializes in writing both fiction and non-fiction works inspired by her religious background and beliefs. She writes with passion and purpose, with an ultimate goal of bringing honor and glory to God. "This exceptionally thought-provoking and intriguing story takes the reader on an emotional journey of profound heartbreak to surprising hope for the future. Although a catastrophic loss occurs, one comes away with a great sense of hopefulness in this increasingly violent world."
After reading The Birthday Gift, readers will gain a newfound sense of hope. The book teaches readers some of life's most important lessons including how to forgive, how to deal with heartbreak and trauma, and how to find inner strength during life's most troubling times. With a central theme of loss, the book brilliantly shows how bad things can happen to good people, and how important it is to not let past traumas envelop us. In a time of global uncertainty and unprecedented change, The Birthday Gift certainly comes to us as a shining beacon of hope.
The book has received positive reviews from some of the most well-renowned authors, journalists, and reviewers around the world. "The Birthday Gift by Betty Collier is a sad, but uplifting short story that will bring out your emotions. It's a Christian based theme containing intrigue and beautifully written. I think it's more than a story, but also a light handbook for the bereaved," wrote Michelle Stanley.
The Birthday Gift is available for sale on Amazon, Barnes & Noble and other online bookstores. The paperback has been permanently discounted to a retail price of only $8.88 as the number 888 has symbolic meaning in the book. Some online retailers may offer temporary discounts even below the suggested retail price. Available for such an affordable price, readers agree that The Birthday Gift is worth every cent. If you're looking for a book that takes you on a journey of self-discovery, get your copy of the award-winning novella today.
About the Author
Betty Collier describes herself as a nurse by profession, author by passion, and storyteller by the grace of God. She is a 5x bestselling, 4x award-winning author of two book series, "Living Inside the Testimony" and "The Birthday Gift." The first is a collection of inspirational nonfiction that engulfs readers and captivates their attention throughout emotional journeys while the latter is a fictional work, which enthralls her audience and gives them hope for the future. "The Birthday Gift" book series is also included in Terry Gurley's John 3:16 Global Placement Mission. As a testament to Betty's talent and wisdom, she has also been featured in major media publications including ABC, CBS, NBC and FOX news outlets.
To learn more, please visit: http://livinginsidethetestimony.com
Connect with Betty Collier:
Facebook: https://www.facebook.com/BettyCollier.Author
Twitter: https://twitter.com/BettyCollier
LinkedIn: https://www.linkedin.com/in/betty-collier-5b12a0a/
Instagram: https://www.instagram.com/bettycollier/
YouTube: https://www.youtube.com/user/InsideTheTestimony
TikTok: https://www.tiktok.com/@bettycollier1storyteller
Media Contact
Company Name: Author News Network
Contact Person: Media Relations
Email: Send Email
Country: United States
Website: authornewsnetwork.com