Los Angeles Based Music Producer Marius Andrei Feder Flying Higher In His Career
In the past few years, the music creator, songwriter, and guitarist has worked on several projects with top artists and organizations, including his recent one, the Marvel film Shang Chi And The Legend Of The Ten Rings
Los Angeles, CA – Music producer, songwriter, and instrumentalist Marius Andrei Feder is flying higher in his career, working on major projects with many artists worldwide. Since moving to Los Angeles in 2009 from Romania, Marius has never looked back. His exceptional talent shines among his colleagues because of his excellent creativity, style, and unique touch.
Marius has worked with top artists on projects in the past few years, including Sisu Tudor, Juno, Ameer Vann, Rich Brian, EarthGang, JJ Lin, Warren Hue, Seori, Jackson Wang, Scarlxrd, and many more. His massive talent attracted the music directors of Marvel, and he was invited to take part in the production of the album for the movie Shang Chi And The Legend Of The Ten Rings.
Born in 1984 in Romania, Marius was introduced to music at a very early stage in life. He started writing and making his own songs in his high school days and was good enough for people to hire him to make songs for them. The record producer later went to college to study journalism, where he obtained his degree.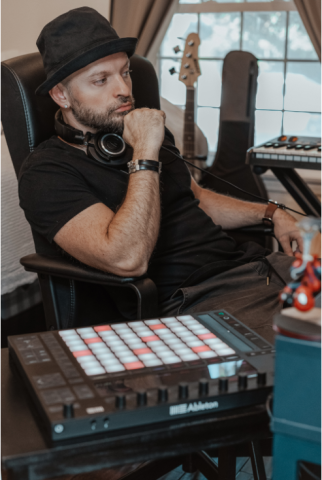 Marius specializes in different genres, including hip-hop, indie, cinematic, acoustic, and pop. He plays the guitar and piano at an expert level, and people like working with him because he's a team player and always listens to the opinion of others.
There is so much opportunity awaiting Marius Andrei Feder now and in the near future, and he's prepared to take advantage of them all. He's someone who believes so much in his talent and creativity and is ready to take on any music production and recording challenge, no matter how big it is.
For more information, please visit https://en.everybodywiki.com/Marius_Andrei_Feder.
Marius Andrei Feder can also be reached via his Instagram handle https://www.instagram.com/mariusfederofficial/?hl=en.
Media Contact
Company Name: Marius Andrei Feder Record Entertainment
Contact Person: Marius Andrei Feder
Email: Send Email
Phone: 7148877264
City: Los Angeles
State: California
Country: United States
Website: www.instagram.com/mariusfederofficial/?hl=en