Impact Crusher Spare Parts Blow Bar For Crushing And Quarrying
MPACT CRUSHER BLOW BAR are a critical part when it comes to crushing with Horizontal Shaft Impactors. The metallic composition of the hammers matters greatly; choosing the wrong bar for your application may decrease production, and increase repair/replacement costs. The hammers can be made from the hybrid alloy, manganese, low chrome, high chrome, and high chrome ceramic. Below are the best-suited applications per hammer material:
High Chrome: asphalt, highly abrasive materials, smaller feed size
Medium Chrome: most steel contaminants, some asphalt, larger feed size
Low Chrome: concrete, demolition, aggregates, heavy steel contaminants, very large feed size
Manganese: abrasive materials, asphalt, concrete, light aggregates, some steel or rebar contaminants, larger feed size
Vertical Shaft Impactors (VSI) consist of a feed hopper, feed tube, a rotor, and either stationary anvils or rock shelves. Essentially, feed material drops through the feed tube into the rotor, which, through centrifugal force, throws the material against stationary anvils made up of composite metal alloys or rock shelves. When the rock impacts the anvils or rock shelves, it shatters along natural stress lines, creating a uniform, cubical product. This method is both economical and simple to operate. The VSI has the best rate of production of smaller sizes (- ½") as it is the only crusher that does not close off the discharge side to make a smaller product. But are also limited in feed size both by the feed tube and table configurations.
Impact Crushers produce the most uniform cubical shape for finished products, due to its consistent ability to uniformly break apart aggregates through striking. Striking can be done with rapid moving hammers as seen on the Horizontal Shaft Impactor or being thrown against an anvil or rock wall as seen on the Vertical Shaft Impactor. Impact crusher machines are available as stationary, track, or mobile units, and can be used in the primary, secondary, or tertiary position in the Producer's line up. Impact crushers can be subject to high wear and operating costs and high production of fines.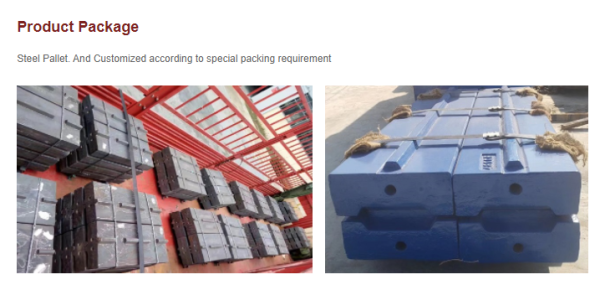 Media Contact
Company Name: H&G Machinery (Shanghai) Co., Ltd.
Email: Send Email
Phone: +86 21 68407982
Address:RM5I, East International Technology Tower, No.58 Xiangcheng Rd
City: Pudong
Country: China
Website: https://www.hgminingparts.com/