WISHDOIT Watches Declare an Exciting Columbus Day Sale on its Latest Pirate Tonneau Series
WishDoIt watches is very delighted to announce a discount of 20% on their popular Pirate Tonneau collection from October 8th to 11th, on the event of Columbus Day. The Pirate Tonneau collection watches are inspired by the culture of Caribbean Pirates during the 18th century. The Pirate collection launched 5 different watch styles this September. The Pirate Series watches ordered now would be delivered before Halloween, WishDoIt making sure that people get to wear the special Pirate Series watches with their spooky Halloween costumes.
The Pirate Tonneau collection is different from traditional square, or round watched, as their body is Tonneau or barrel-shaped, an element that is very typical in pirate culture. The unique design, the machinery showing off the watch case, colorful straps, and each watch model is inspired and named after epic Pirate legends. The Tonneau or barrel-shaped body is reminiscent of the wine barrels that are often observed in numbers on the pirate ships.
Viking Tomahawk, Psychic Compass, Ocean Black Hole, Joli Rouge, Urca's Treasure are the five new designs added to the Pirate Tonneau collection, and the mystical story behind each name is present on the website. Each style is precisely built to give the watches an extraordinary finesse. Urca's Treasure series comes with a one-click method to remove the strap, so people can add their favorite color strap with their watch without any added hustle. Each style under the Pirate Tonneau collection is unparalleled and has something significant to it.
WishDoIt was started in 2012 by Patrick Lee after seeing the worst economic crisis in his life in 2008 and recovering from bankruptcy. The company spent the next 3 years developing its quality and building a brand. After that, the company cut down all the middlemen in the business and had only one goal: "Exquisite products delivered at an unrivalled value."
"WISHDOIT mears 'I wish to do it'. In the business process, we've been encouraged by the experiences of those challengers and go-getters, who inspire us – keep the passion in what you wish to do and stick to it. I'd like to share with you a saying from Romain Rolland that I like very much: "There is only one heroism in the world, to see the world as it is and to love it." Be your life's hero. It seems small but powerful." – Patrick Lee, Founder, and CEO of WISHDOIT.
The company offers free shipping worldwide, a 5-years warranty, and a 180-days return policy.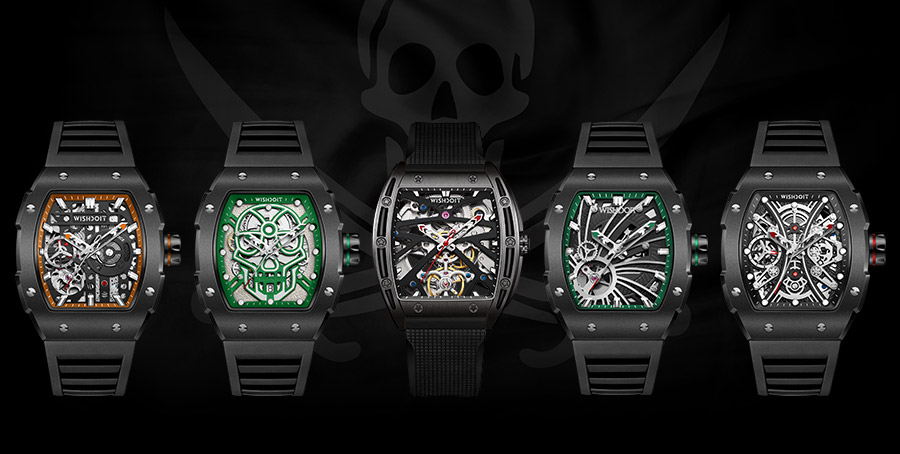 To learn more, use the media contacts outlets below.
Media Contact
Company Name: WISHDOIT INC.
Contact Person: Patrick Lee
Email: Send Email
State: CO
Country: United States
Website: https://wishdoitwatches.com/