AMZ Automation Launched by eCommerce Specialists Kevin David and David Arnett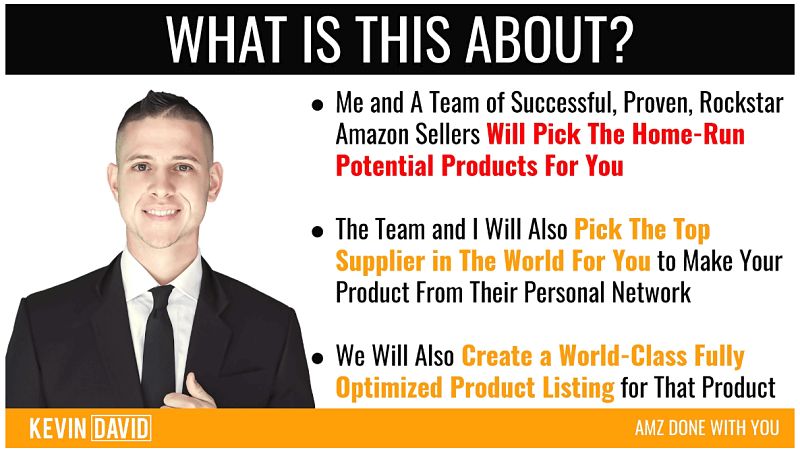 Leading Amazon Sellers and online retail specialists, Kevin David and David Arnett, introduce AMZ Automation, an innovative Amazon business automation service for online sellers
AMZ Automation is the latest eCommerce solution created by the duo of Kevin David and David Arnett, as they look to help businesses with Amazon stores reach their target audience and grow sales. The Amazon business automation service allows selling experts to run Amazon stores on behalf of businesses, with a team of professionals handling every aspect to ensure a successful Amazon-based business.
Amazon remains one of the biggest online retail platforms in the world. According to a recent report published by Data Feed Watch, there are about 2 million active sellers on Amazon, with only 10% of them reaching at least $100,000 in annual sales. The figures show that despite the huge number of sellers on the platform, only a few of them are able to effectively harness its features to achieve massive sales. However, Kevin David and David Arnett are looking to change this narrative with the launch of the AMZ Automation program.
The process of starting and running an Amazon FBA business can be a bit stressful, requiring product research, optimizing product listings, and finding wholesale suppliers. The time-consuming process often deters people from reaching their goals, especially in the first two years. However, the AMZ Automation solution offers a 100% done-for-you service to prospective Amazon sellers looking to set up their business and existing Amazon sellers aspiring to scale their business.
Benefits of the AMZ Automation program include steady sales and revenue generation without day-to-day management of operations, accessibility to all categories of sellers irrespective of age, background, nationality, or gender, and having a team of professionals handling the entire technical and tedious processes of running an Amazon business.
The AMZ Automation will help budding Amazon sellers that do not have the luxury of time to grow their business as well as relatively inexperienced prospective Amazon sellers and investors looking for a passive stream of income that runs on autopilot.
For more information about AMZ Automation and how to enroll in the program, visit – www.AmzDfy.com and YouTube.
Media Contact
Company Name: Amz Automation
Contact Person: David Arnett
Email: Send Email
Country: United States
Website: http://www.AmzDfy.com