Lively Foundation to Support 50 Women and Girls Start Their Own Businesses this Fall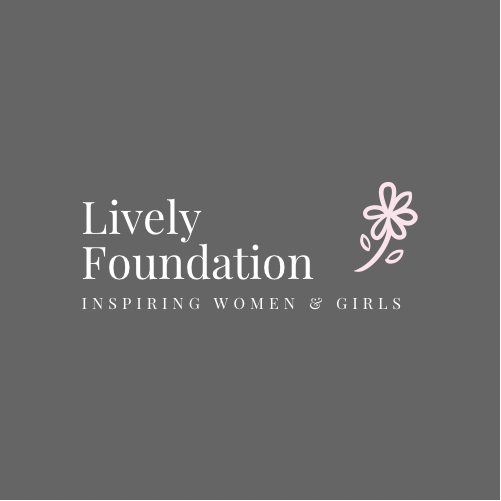 The website is to help with brand partnerships and the provision of laptops and office supplies for participants at the Lively Emerging Leaders Program in August 2021
When women are given the opportunity to transform their lives, they often change the lives of many others in their community. With access to capital, mentorship, and business support networks, female entrepreneurs can be provided with the tools they need to realize their full potential. Helping women and girls start businesses helps them escape poverty. It also offers a chance for communities to flourish and succeed.
Lively Foundation is a non-profit organization that aims to help women and girls start their own businesses. In addition, the foundation seeks to help 50 women and girls this August become the next generation of CEOs through the Lively Emerging Leaders Program. Participants will enjoy personalized one-on-one and group coaching from leading female experts on subjects like financial literacy, branding, entrepreneurial development, and much more during the program.
Taylor Harrell, CEO and Founder of Lively Foundation, is thrilled to welcome women and girls in Austin, Texas, to the Lively Emerging Leaders Program. Harrell is a millennial serial entrepreneur looking to build the way for more female CEOs. She was inspired to create her own non-profit and has self-funded it so far. Today, Harrell manages several award-winning businesses and was recently nominated for "2021 Young Entrepreneur of the Year" on a U.S national level.
The foundation is currently seeking donors to support the program and assist 50 women and girls become CEOs. It has launched a website to this effect and is seeking brand partnerships and the provision of laptops and office supplies. Donations can be made on www.lively-foundation.org to help with providing office supplies and laptops.
About Taylor Harrell
Taylor Harrell-Goodwin, a fifth-generation Austinite, joined the hospitality industry at the young age of 16 by working for major hotels as a hostess to the front desk, eventually working her way up to operations. Taylor currently owns an award-winning Lively Co Travel Agency for the past three years. Harrell has been serving as a Women in lodging committee member since 2017 in the American Hotel & Lodging Association and as a 2019 board member of the Society of Government Meeting Planners Lone Star Capital chapter.
For more information about Taylor Harrell and how her Lively Foundation empowers women in Austin, Texas, log on to https://www.lively-foundation.org/.
Media Contact
Company Name: Lively Foundation
Contact Person: Taylor Harrell
Email: Send Email
Phone: 903-751-5126
Country: United States
Website: http://www.lively-foundation.org/