Yoav Kutner of Oro Shared B2B eCommerce Data Security Verification Essentials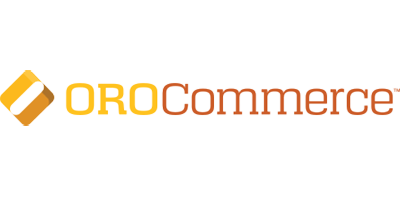 Yoav Kutner, CEO of Oro, Inc., the business application pioneer behind OroCommerce, the No.1 open-source B2B eCommerce solution was recently featured on Robotics and Automation News magazine. Kutner discussed the importance of trusted application and data security verification in the age of hacking. Read the full article here.
According to Kutner, B2B eCommerce solutions must examine and identify potentially vulnerable areas of the operation. Few B2B eCommerce applications are built from the ground up to support sizeable B2B enterprises and complex, multi-level organizational hierarchies with thousands of employees and millions of website customers. Incorporating multiple levels of enhanced security measures, ensure applications and data are protected, and maintain compliance with privacy regulations.
Kutner shared, "Unlike B2C sellers, B2B structures and processes are generally quite complex. A single enterprise may offer both goods and services through multiple sub-organizations, with each having dedicated websites for different regions or countries. Many applications are built to tame the complexity of B2B enterprises."
"Application security processes must include PCI DSS and SOC2 compliance. These two badges are a must-have for any software dealing credit card info and with sensitive data. They are a guarantee that the application does not just claim to be secure, but it was thoroughly audited by an unbiased third party and their ability to maintain highest security standards. Compliance must be confirmed to the auditors on a regular basis ensuring standards are maintained," added Kutner.
The Robotics & Automation News podcast established in 2015 is one of the most viewed industrial podcasts globally.
About Oro, Inc.:
The groundbreaking flexibility coupled with a robust set of B2B features available out of the box, ensures the OroCommerce B2B platform is specifically designed for manufacturers, distributors, wholesalers, and multi-channel brands.
This integrated technology solution provides a diverse range of B2B features and capabilities including:
Personalization
Localization
Built-in multi-channel CRM
Powerful workflows
A pricing engine

Oro, Inc. was launched in 2012 by former Magento co-founders including Yoav Kutner, Chief Executive Officer, who was recently named a 2021 Supply & Demand Chain Executive Pros to Know recipient.
The Oro team remotely delivers innovative solutions for dynamic companies embarking on a digital transformation. OroCommerce was recognized as a strong player in the eCommerce vendors' market by all major analyst firms including IDC, Gartner, and Frost & Sullivan.
Media Contact
Company Name: Oro, Inc.
Contact Person: Anna Korolekh, Marketing Director
Email: Send Email
Phone: (323) 591-1514 or +3 805 0198 22 01
Address:8072 Melrose Ave.
City: Los Angeles
State: CA
Country: United States
Website: https://oroinc.com/b2b-ecommerce/