Pisobaratoinmobiliaria Helping Investors And House Hunters Buy Houses in the Canary Islands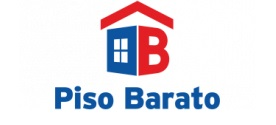 Leading Tenerife-based real estate company, Pisobaratoinmobiliaria, continues to enjoy rave reviews from clients for their innovative services
With a listing full of quality houses in the Canary islands, Pisobaratoinmobiliaria has grown to become one of the most sought-after real estate agencies around tenerife. The agency has been hailed by many for simplifying the processes involved in acquiring properties in the area. Pisobaratoinmobiliaria has quickly become the answer for people who are looking to buy or rent an apartment in the Canary Islands. The agency's user-friendly website and diverse range of properties sets them apart from the crowd.
The global real estate market has continued to grow over the years. Despite the effects of the Covid-19 pandemic on the industry, the multi-billion-dollar market has remained resilient and the Spanish Canary Islands has been identified by experts as a top destination for real estate investors. The Canary Islands year-round tourism industry provides safety to the investment as well as a source of high-return for residential real estate investors. Unfortunately, thousands of people in different parts of the country still find it difficult to get into the market, which is where Pisobaratoinmobiliaria has been particularly helpful over the years.
Pisobaratoinmobiliaria has attracted the attention of tourists and investors, especially from English-speaking countries, who are looking to buy houses in the Canary Islands or just want an apartment for their vacation. The company leverages technological solutions to deliver the best deals to clients, with an easy-to-navigate website featuring hundreds to thousands of properties of different categories across the island and other parts of Spain.
The multilingual website supports several international languages to ensure that clients – existing and potential, irrespective of their location, can conveniently search and shop for their desired property. Homeowners can also list their property on the platform, making it an all-inclusive tool for all categories of stakeholders in the industry.
The comprehensiveness of the solutions offered by Pisobaratoinmobiliaria and the easy accessibility to the services have made the company a leader in the real estate market in the Canary Islands.
For more information about Pisobaratoinmobiliaria and the solutions offered, visit – https://www.pisobaratoinmobiliaria.com/.
Media Contact
Company Name: Pisobaratoinmobiliaria
Email: Send Email
Address:La Hoya 71, puerto de la cruz
City: Santa cruz de Tenerife 38400
Country: Spain
Website: https://www.pisobaratoinmobiliaria.com/