Physician and Bestselling Author Releases Unique Guide for Shedding Pounds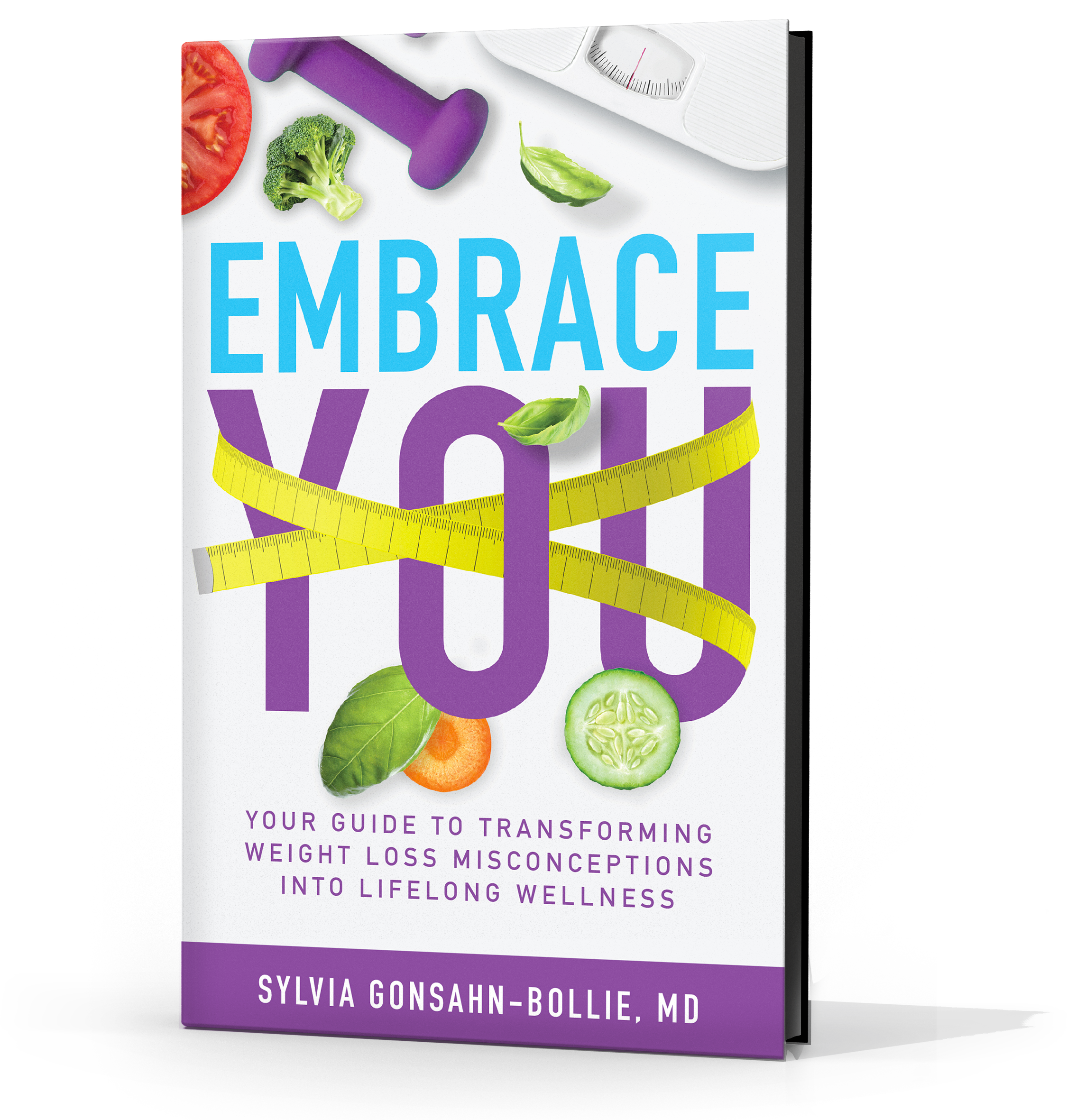 In less than a second, Google can return more than a million search results for "diets for weight loss." Yet, the plethora of options still lack solutions for long-term impact. Having taken into account the complexities of the human body and the hundreds of factors that determine an individual's weight, Sylvia Gonsahn-Bollie, MD has released Embrace You: Your Guide to Transforming Weight Loss Misconceptions into Lifelong Wellness.
SILVER SPRING, MD – July 12, 2021 – In Embrace You, bestselling author and physician Dr. Sylvia empowers women with a comprehensive wellness plan that aims to create a lasting lifestyle change. After showing herself more care and compassion and implementing a plan that worked for her, which included a departure from restrictive diets and intense exercise routines, Dr. Sylvia now guides readers along a journey to embracing their own happy, healthy weight.
"One day while attempting to counsel a patient on lifestyle changes, I struggled to get the words out. I felt like a hypocrite advising others to optimize their health through weight loss and healthy living when I was not even attempting to do so. I realized that my excess weight was not only affecting my mood and well-being, it was also affecting my practice of medicine," says Dr. Sylvia.
The topics addressed in Embrace You, such as how to accept: your healthy weight, your happy weight, your sleep, and your weight maintenance journey, will help readers to release a variety of weight loss misconceptions and embrace a more helpful, happy, and healthy weight loss mindset. By also providing resources, recipes, and meal plans that truly work, Dr. Sylvia gives busy readers an individual approach for how to reclaim their own health and wellness.
Embrace You presents a holistic and scientific yet personal and motivating guide to lasting weight loss that will inspire readers to stop obsessing over the scale and learn to embrace themselves."Weight loss is possible and more sustainable when you don't diet but instead create a plan you E.M.B.R.A.C.E."
Dr. Sylvia Gonsahn-Bollie, CEO and lead physician of Embrace YOU Weight and Wellness, is passionate about faith, family, and fitness. As a busy mom who placed her wellness on the backburner, she reclaimed her health and wellness by developing a holistic plan to wellness based on self-love and personalized science. Dr. Gonsahn-Bollie's experience inspired her to get board certified in obesity medicine and share her journey to guide her patients. She now empowers others on their weight-loss and wellness journey to their happy, healthy weight.
Published by Publish Your Gift®, Embrace You: Your Guide to Transforming Weight Loss Misconceptions into Lifelong Wellness is now available for purchase at www.embraceyouweightloss.com.
Media Contact
Company Name: Purposely Created Publishing Group
Contact Person: Shani McIlwain
Email: Send Email
Phone: (888) 949-6228
Country: United States
Website: www.publishyourgift.com