A Great Honor to FIXMAN "Little Bees"
Since ancient times, the little bee has been loved and praised by people because of its industrious simplicity, obscurity, teamwork and dedication. Little bees are busy in their lives, constantly picking flowers and making honey in the sun. It is their hard work that makes people's lives sweeter.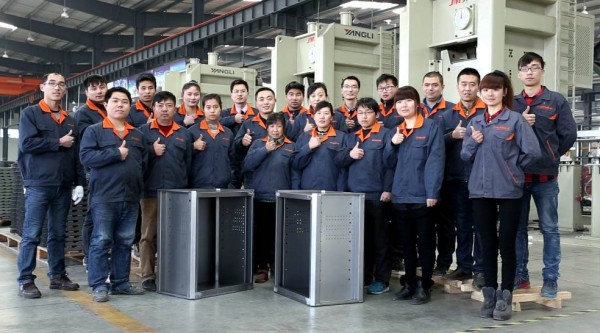 In our FIXMAN team, there are also a large number of young employees like little bees. They work hard every day, work hard, and dedicate their youth and wisdom to the development and growth of the company. Although some have just stepped out of the school and some may have just joined the company, they are the cutest people in the company. They are sunny, beautiful, and handsome, with bright smiles on their faces, full of youthfulness; they are full of energy and full of vitality, and they always work hard. Although there is no rich experience and life experience, and they are not the backbone and elite of the company, their simplicity and dedication has formed our unique corporate culture and formed a beautiful landscape.
In today's society, full of money and material desires, the relationship between people is becoming more and more realistic and indifferent. The relationship between companies and employees also seems to be a naked relationship of money buying and selling. Vocabulary often appears illusory. I remember a famous CCTV host said this sentence: "If a company will only use punch-in and check-out to restrict employees' working hours, then this company is going downhill."
But in our FIXMAN team the ringtones after work can't extinguish the enthusiasm of the company's group of "bees". After work, I walked into the integrated business department, where the lights are often bright. Half an hour, one hour, and two hours passed, and many people stayed on their posts. At this time, I couldn't help asking a young colleague: "You have to work overtime like this, must the overtime pay be high?" He replied: "From the day I joined the company, I became a proud FIXMAN People, do your best to do something for the company, do you still have to pay for overtime?
It is often said that the river is dry and the river is full, and the river is full of water. The company has grown stronger, and we will naturally follow suit. Isn't this the kind of "little bee spirit" who loves his job, dedicates himself to the company, and dedicated himself?!! I made a rough estimate. If a colleague dedicates 2 hours a day, it will be about 45 hours in a month. When we have more than 50 employees, it will be more than 2,000 hours, which is equivalent to an increase of 12 employees. Combat effectiveness. I really do n't know, I was shocked. Behind this boring figure, we reflect the consciousness and spiritual character of our colleagues. As the saying goes, "Everyone picks firewood with high flames, and everyone moves in unison." It is unexpected that the effect of the spiritual power of "little bees" is so powerful.
I was secretly determined to learn from these "little bees". I joined the company on March 4 this year. Although my job is only a cleaner, I am "not humble enough to forget the business concerns". The manager of the department often taught me not to think the cleaners were inconspicuous.
In fact, this is a very important job. He is the window of corporate civilization, a clean and comfortable environment, can bring everyone a happy mood, and make customers leave a good first impression. So, under the leadership of the leadership and the influence of the bee atmosphere, I became more proactive. I take the initiative to organize flowers and plants, beautify the environment, and often spontaneously undertake various tasks outside of cleaning. At the same time, insist on arriving at least half an hour in advance every day, and pay close attention to cleaning the bathroom and public areas. The purpose is to let colleagues feel clean and tidy as soon as they enter the company. I hope that colleagues can put a good mood and good state into work.
Regarding the emergence of the "little bee phenomenon", the company's senior executives, Mr. Bao, and Mrs. Huang saw in their minds and minds that the company will never treat anyone who silently dedicates to the company, so the company was officially established in August this year. The "Little Bee Award" rewards these hard-working employees who have worked overtime. Ten winners have been awarded so far. The company has set up a glorious list in a prominent position, and the spotlights illuminate their photos, so that they will be rewarded materially and spiritually. Was encouraged and honored.
I remember Mr. Lu Xun once said, "We have had hard-working people since ancient times, there are people who work hard, people who ask for the people, people who give themselves up for the law, and they are the backbone of China." Hope today, in our FIXMAN team, in the atmosphere of "everyone is harder than everyone, all dedication", there are constantly emerging "little bees", you are the company's future, but also support the Jiejie enterprise building Spine.
I firmly believe that in this atmosphere, FIXMAN will be better tomorrow! Salute you, flowers and applause belong to you!
Media Contact
Company Name: NINGBO JIEJIE TOOLS CO.,LTD.
Email: Send Email
Country: China
Website: https://www.jjfixman.com/