The US Book Reviews Commends Author Zadia B. Tyson for her Work
Zadia B. Tyson, author of From Salvation to Sanctification: Then Eternal Life, has received a new positive review, this time from the US Review of Books. This delightful and inspiring read shows how loving God is, and because He loves us so much, HE gave His only begotten Son, Jesus Christ to save us from our sins.
Reviewer, Barbara Bamberger Scott, of the US Review of Books praised Tyson's book and commended her intelligent view of the topics most especially in enumerating the elements of sanctification. She noted the research efforts of the author as exemplary, "Perhaps most fascinating is her description of the elements of sanctification, which, as she has explored and likely experienced it, does not imply sainthood but rather a genuine change of perspective, a deep desire to bring all parts of one's life into agreement with Christian principles."
Tyson's book is filled with theological theory, philosophical theory, psychology and vignettes from the Bible. It is awe-inspiring and eye-opening. This read will stir up hearts, souls, and spirits. US Review agrees that thoughtful Christians will appreciate Tyson's efforts in composing this intelligent view. It is a treasure trove of information, and well-written even if how often you open a page and start reading, there is still something new to be discovered.
The review pointed out how Tyson has organized her narrative with great care, "She includes many quotations from both the Old and New Testaments. This task was undoubtedly time-consuming, requiring both a knowledge of the material and diligence in matching the quotes to the relevant portions of her book."
Readers are warned that the part focused on Jesus Christ has the longest chapters, delving into both His life and its aftermath in the foundation of the religion that arose. Yet the author successfully writes her narrative in a way that attracts a reader and keeps the reader's attention.
From Salvation to Sanctification: Then Eternal Life, a good book that makes the reader feel. It takes the reader on a compelling journey. It is written for people to have a better view of faith and their relationship with God. The contents here are hard truths to awaken the spirit of the things that are going on around the world. It invokes repentance, prayers, and a longing for a closer relationship with Jesus, the only true Lord and Saviour.
You can read the full review here: https://www.theusreview.com/reviews/From-Salvation-to-Sanctification-Then-Eternal-Life-by-Zadia-B-Tyson.html#.YK16hrczaUk
From Salvation to Sanctification: Then Eternal Life is available in all major online retail book stores!
Kindle: https://amzn.to/3yFedry
Paperback: https://amzn.to/3oNkNrD
Follow on Facebook: https://www.facebook.com/Zadia-B-Tyson-107888231525379
About the Author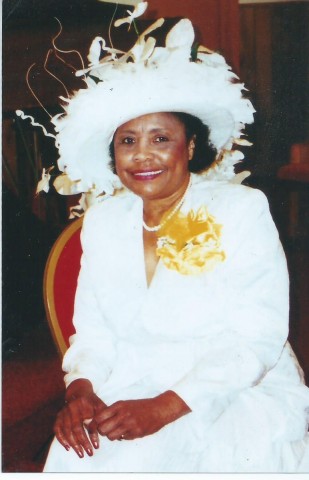 Zadia B. Tyson is a wife, mother, grandmother, sister, aunt, cousin, retired elementary school teacher and friend, but most importantly, she is a child of God. She is a member of the Mount Calvary Baptist Church in Pompano Beach, FL where she serves as: Director of Christian Education and Children's Church, Teacher of the Median Adult Sunday school class, Secretary and member of the Pastor Search Committee, and a member of the Missionary Society and the Women's Ministry.
Media Contact
Company Name: URLink Marketing | URLink Print and Media
Contact Person: Media Relations
Email: Send Email
Phone: 1-888-980-6523
Address:1603 Capitol Ave., Suite 310
City: Cheyenne
State: Wyoming 82001
Country: United States
Website: www.urlinkpublishing.com/