The Power of 52 Podcast Launch Has Been Officially Announced
Podcast produced and marketed by boutique agency Her Voice Hub
PALM BEACH GARDENS, FLORIDA – OCTOBER 24, 2022 – The team at The Power of 52 has officially announced the debut of their new podcast, which is scheduled for release on Tuesday, November 1st, 2022.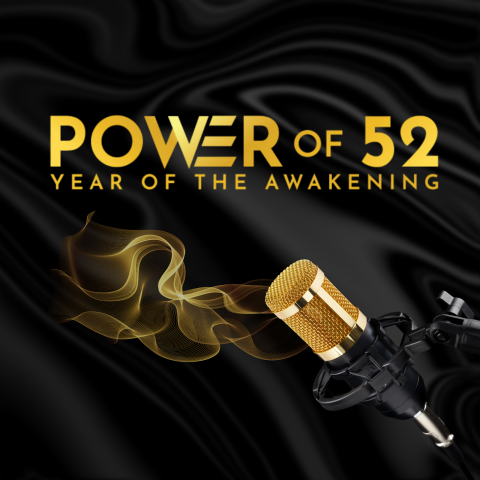 The Power of 52 is an awakening dedicated to honoring 52 women in business by way of a print and digital publication aiming to highlight women in various areas of business, their projects, and their movements.
"This is an opportunity to work with other women who are making waves in their industries, expand your network and business ecosystem," said a spokesperson for The Power of 52.
Their team is working with industry experts including an Amazon strategist and podcast production team Her Voice Hub. Partnerships such as these will be pivotal in truly creating an awakening for women in business.
The Power of 52 Podcast will feature a wealth of segments on various areas of women in business. For those interested in joining The Power of 52, perks include print and digital features, directory listing, potential Amazon bestseller status, and audio podcast features.
The podcast is being managed by Her Voice Hub, a full-scale boutique podcast production agency. Each Her Voice Hub client is provided with one-on-one service. No two clients are the same; carefully curates strategies are implemented for each and every Her Voice Hub VIP client. Services provided by the Her Voice Hub team include marketing, voice engineering, content creation, copywriting, and more.
Altogether, the strategies available from Her Voice Hub are a recipe for success.
Sinéad Acevedo, the founder of Her Voice Hub, looks forward to The Power of 52's official podcast launch. The podcast will feature bi-weekly episodes hosted by Jasmin Murphy and Staci Moore. Tune into the Trailer episode to hear what to expect!
Anyone interested in learning more about The Power of 52, including details for scheduling a coffee chat, can visit their website here
Ready to launch your own Podcast and make your own movement ? Get more information on the podcast production company is available at Her Voice Hub
ABOUT HER VOICE HUB
Her Voice Hub is a podcast production agency focusing on creating profitable podcasts for visionaries, speakers, and authors.
Media Contact
Company Name: Her Voice Hub
Contact Person: Sinéad Acevedo Founder & CEO
Email: Send Email
Country: United States
Website: https://www.hervoicehub.com/