Stonewater Financial Group – Financial Planner for Pharmacists

If there's anything that a pharmacist student worries about, it's what they are going to do about their student loans. The government has been changing the student loan landscape over the last couple years with a covid deferment on all payments and interest, but that is ending soon. Stonewater Financial has been bringing the good news of student loan and financial planning to pharmacy schools around the country, including Texas Tech University, University of Houston, the University of Iowa and others. This is a free service they provide to outgoing pharmacy students as a way to give back to the pharmacy community they serve. Included in their presentations are topics such as the difference between unsubsidized vs. a subsidized loans, how investments work, and how to qualify for loan forgiveness.
The typical pharmacy student spends their day learning medicine, but rarely do they learn about financial planning and financial literacy. One of the most common questions Stonewater receives from pharmacy students is how to best manage the substantial income change after graduating. By educating on these topics shortly before graduating, Stonewater believes many pharmacists are better prepared to face the big financial decisions that lay ahead.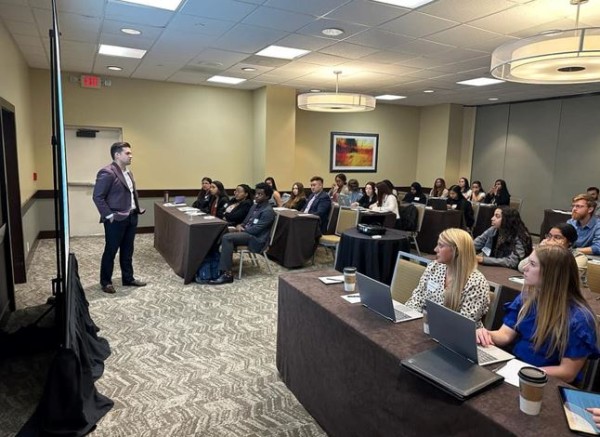 About Stonewater Financial Group
The main aim of Stonewater financial group is to enrich communities and families by providing them with the best financial planning services and advice. They promise to their clients to deliver objective strategies that are tailored to the business's priorities including ongoing updates and high-touch service.
The Stone in their name represents a solid foundation based on economic principles and academic research which is the base of any future advice whereas the Water in their name represents the forever-changing financial landscape that the business must adjust to. When both of these factors are combined, along with a team-based approach, they make sure to help their client with a diverse financial plan to stay the course as their situation evolves
Stonewater financial group aims to help individuals and business owners make necessary adjustments for them to maximize their wealth to create the highest amount of income in retirement while maximizing their legacy.
Media Contact
Company Name: Stonewater Financial Group
Contact Person: Curtis Klieger
Email: Send Email
Phone: 9723486392
Country: United States
Website: https://www.stonewaterplanning.com/