Bad Bunny teams up with up and coming artist/producer Misfit Soto for Booker T remix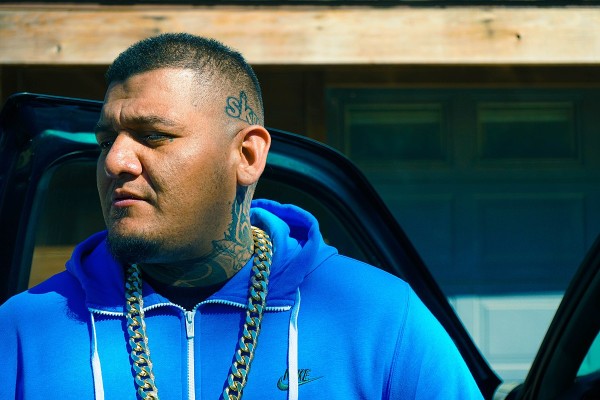 Armando Espinoza, better known by his stage name Misfit Soto, is a Mexican-American rapper raised in the Californian city of Hawthorne. Soto is a well-known name in the American music business for his rapping, production, and songwriting skills. He is prominent for his bright outlook and fantastic personality, in addition to being a successful rapper for his dedication to the American ideal and his desire to live life to the fullest.
Misfit Soto recently expressed his ambition to put out music this year while being transparent and honest about his experiences. Soto is more eager to give the younger, music-obsessed generation content that offers them a way out of their lives and a breath of new air.
According to a recent statement, he is looking forward to touring more as he always desires to be among his fans and watch them enjoy his music.
Misfit Soto is best known for his interaction with his fans. The rapper has a history of maintaining close personal relationships with his lovers and well-wishers. Soto has always been encouraging and receptive throughout his musical career, whether at concerts or on social media. Moreover, Soto genuinely appreciates the love and support he receives from his fan base.
Soto has been an excellent source of motivation for people eager to begin a career in music. He has always done his best to be sincere in his songs. His words consistently inspire younger generations to look forward to a bright future. This is what makes him more moral and inspires him to have the potential to become a rising star. Additionally, he continues to dazzle both reviewers and fans with his musical lyrics and will do so in the foreseeable future.
Misfit Soto started his career in 2018; since then, he has never looked back. From the song 'Nothing was the Same' to 'Special 2', Soto continued giving one after another music hits. His music career has been dubbed a blockbuster, and more is expected.
Armando Espinoza, or Misfit Soto, is a Mexican American rapper, producer, and songwriter from Hawthorne, California. He is a recognized member of the Conejos SKM (Sinister Kingdom Music) group, who can play musical instruments as well.
Misfit Soto is a perfect example of a contemporary independent artist who does everything himself. But Soto is best known for his outlook on life and philosophy, not only for his music. His goal is to use music to motivate young people and show them that there is more to life than just drugs and violence.
Watch out for more music from Misfit Soto. Also, follow him on Instagram, Facebook, and Twitter to stay updated about his personal life and upcoming music.
Media Contact
Company Name: Misfitmusick
Contact Person: Armando Espinoza
Email: Send Email
Country: United States
Website: misfitmusick.com