MNJgang Luxury Collection Launches Gangsta Inspired Cool Set of Tees, Hoodies, Tanks and More
Beverly Hills, CA – April 21, 2020 – Just like music, fashion too has taken inspirations from gang culture. The latest fashion brand to emerge in this genre is MNJgang, a luxury lifestyle collection of Tees, hoodies, jackets and more, all soaked in the coolness of gang culture minus its violence.
MNJgang is aiming at changing perceptions of gang culture, often misidentified only with violence and gore, but never with its intrinsic support systems, brotherhood (or sisterhood), and bonds of love and loyalty. All of these get reflected in the new fashion collection from MNJgang now available online.
"I want to change the way people see gang culture. It's not all bad Take out violence and the foundation of the culture is love, structure, loyalty and sisterhood. All our products represent our different cultures, worldwide sisterhood, beauty, love and the gangsta in all of us," says Kitty Peterson, Founder, MNJgang.
Coming up soon is the "MADAM'S ONLY" collection with six shades of super matte red lip paints once the pandemic is over. Until then, there is a whole lot of merchandise to shop, including the Embroidered Champion Bomber Jacket, the Unisex mnjgang Hoodie, an All-Over gang gang Print Crop Tee, the Women's Gang shit Crop Tee or the Unisex Long rider Kitty Sleeve Tee.
The MNJgang collection of apparel is suitable for men and women between 18-55 years who enjoy popular culture, street wear, oldie but goodies, and street art. The fabrics are eco-friendly and often save the environment. For instance the Sustainable T-Shirt savage kitty is made from organic cotton and recycled poly rPET, which saves 4 plastic bottles from going to the landfill.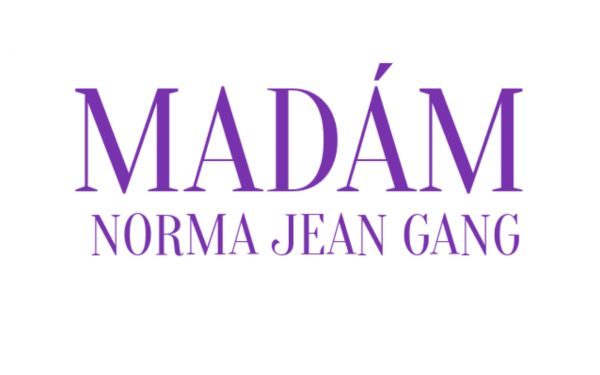 The MNJgang will win the hearts of those who love the edgy look too. For instance, the All Women's Ride or die Tank is a raw edged seamed racerback tank, super soft and made with a blend of polyester, rayon and ringspun cotton.
MNJgang welcomes subscribers to for a chance to win the entire "Madam's Only" red lip collection.
For more information, please visit: www.madamnormajeangang.com
Media Contact
Company Name: MADAM NORMA JEAN GANG
Contact Person: Kitty Peterson (Kitty The Madam)
Email: Send Email
Address:311 N Robertson Blvd #917
City: Beverly Hills
State: CA 90211
Country: United States
Website: https://www.madamnormajeangang.com/