Creators of the Mobile Community App Aim to Impact Millions of People By Next Year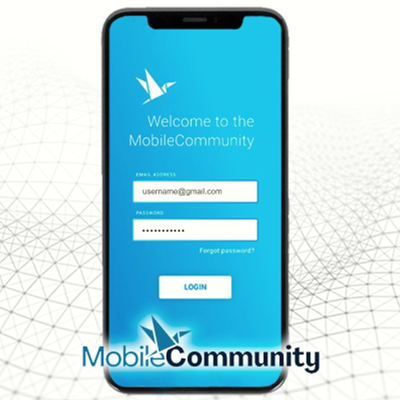 The world of technology is ever-expanding. Quite often, a new app or software is embarking on a quest to change the manner in which people interact and function. In some cases, this results in success, whereas other times, it leads to failure. However, innovation and intrigue is one thing that remains constant throughout these endeavors.
Bringing forward this idea of innovation is the Mobile Community app. The Mobile Community App is an online app that one can use for a multitude of purposes. It helps one connect with others and grow their network marketing. One can use it to start earning and attain their many goals and dreams. The app has set out with large missions. The developers hope to impact the lives of over 100,000 families in 2019, with millions planned for next year.
Their vision is to create a better world and they're doing this by providing people with opportunities. Through this app, they're empowering deserving people across the globe and helping millions in the process. The Mobile Community App is designed as the perfect way of monitoring one's daily community sales operations. One can engage clients and boost sales of their products and services. It is even possible to further one's horizons by partaking in training programs. Through all these facilities, one is able to achieve certifications and much more. The app allows one to understand their commission incomes and that of their team.
It is the perfect all-around app that provides users with a multitude of benefits. In an era of constantly advancing technology, it is quite intriguing to see how such apps can allow a number of advancements to the experiences of many people.
About the MobileCommunity.app
The mobile community APP is the ultimate tool for one's daily community sales operation, supporting partners in sales and engaging one's clients. One can bring about new products and services as well as to learn and certify further. This can broaden products and services. The Mobile Community APP is a tool for all active network community partners to understand their commission income and the commissions created by their team. One can see daily news; support the argumentation between partners and clients. Furthermore, it is possible to receive learning links, participate in training sessions. Users can drive the KYC process (know your customer) for their partners and clients too.
For more information: https://mobilecommunity.app
Media Contact
Company Name: MobileCommunity.app
Contact Person: Thomas Schmitt
Email: Send Email
Country: Germany
Website: https://mobilecommunity.app