Author and Advocate, Katrina Mosley Stinnett, Releases Book to Help Liberate Women from Pain and Gain Their Healing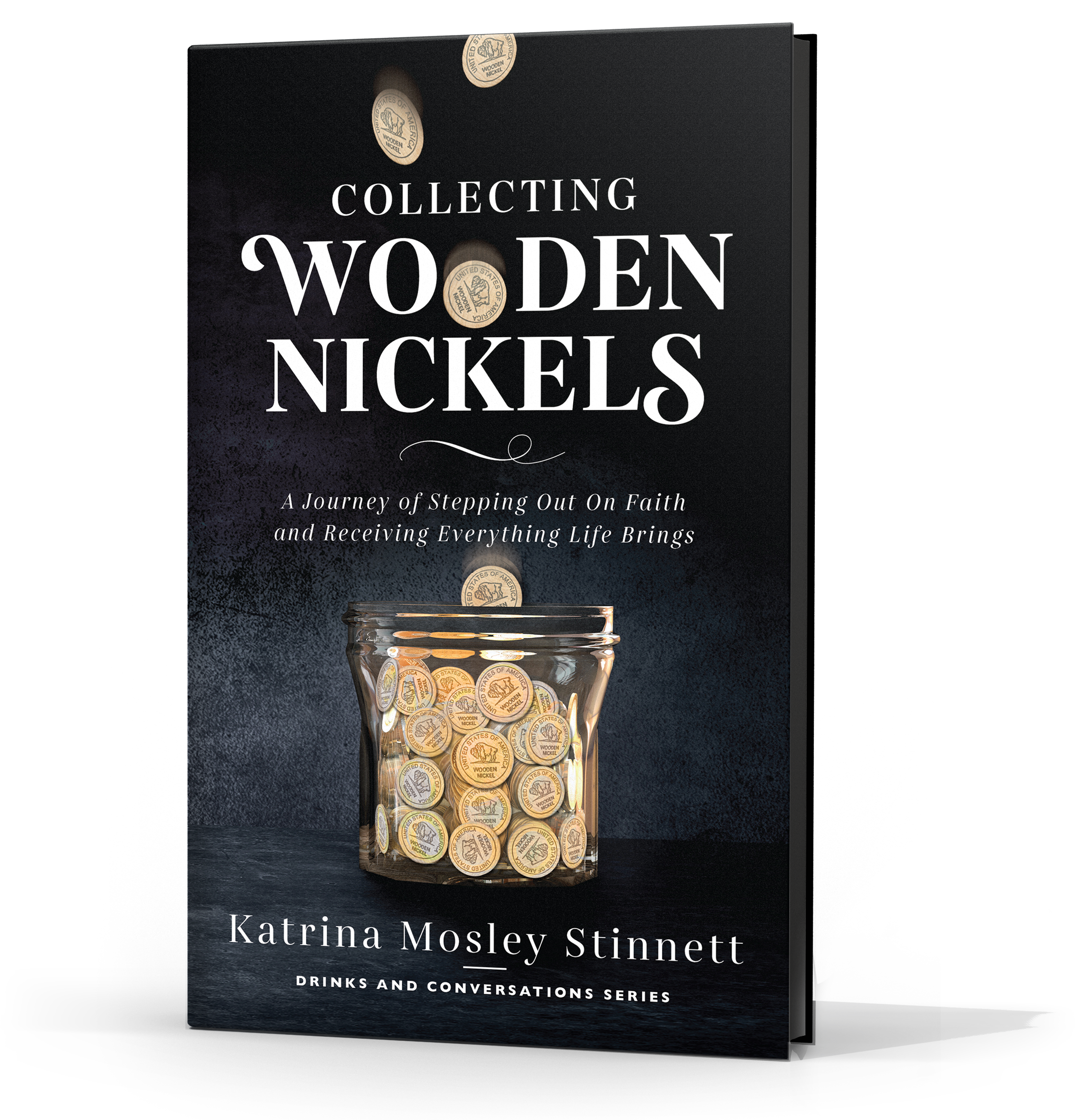 Good mental health is a major key to living your best life. Yet, studies show that more than 1 in 5 women have experienced a mental health condition. To help reduce those statistics and show women how to finally let go of the things that are holding them back, Katrina Mosley Stinnett has released the no-holds barred novel Collecting Wooden Nickels: A Journey of Stepping Out on Faith and Receiving Everything Life Brings.
HARVEST, AL – August 21, 2019 – In Collecting Wooden Nickels, author and motivational speaker, Katrina Mosley Stinnett, introduces childhood friends Sophia, Eva, Camille, Candace, and Kellie. Five women who are ready to release the secrets they've been carrying and the pain they've been harbouring for decades.
Set in the fictional small-town city of Sewadville, Sophia and her friends meet regularly to enjoy drinks and conversations. But this time, they pour stronger drinks and delve into deeper discussions about childhood and relationship drama, sexism, racism, and discrimination in the workplace. Ready to get real with themselves and each other once and for all, their candid discussion will encourage women from all walks of life who are dealing with the damaging effects of shame, doubt, and fear.
"Let the stories of Sophia and her friends inspire you to be the best at whatever you desire. Let their truths guide you onto a new path of hope. Even if you are down due to losing your job and you think your career is over, the only thing that can hold you back is you. You are your own worst enemy. One thing you must remember is that it only takes one raindrop to raise the sea, so be that one raindrop. Make the changes you desire in your life and don't take wooden nickels!" says Katrina.
Collecting Wooden Nickels will embolden women to step out on faith to receive everything life brings. Women will see themselves reflected in these five powerful friends who are determined to build something strong out of the things that threatened to make them weak.
Katrina Mosley Stinnett is an Army Veteran, empowerment and motivational speaker for community development, and advocate who has worked with the homeless population to provide them with essential needs. In 2015, she and her husband launched Everything Life Brings, LLC, which serves as the umbrella for several projects including the Alabama Black Expo and Miss Alabama Black Expo Pageant; Queen's Gala; the apparel line, ELB Approved; the home goods line, ELB Essence; and their nonprofit organization, the SOAR ELB Foundation.
Published by Purposely Created Publishing, Collecting Wooden Nickels: A Journey of Stepping Out on Faith and Receiving Everything Life Brings is now available for purchase at www.collectingwoodennickels.com.
Media Contact
Company Name: Purposely Created Publishing Group
Contact Person: Shani McIlwain
Email: Send Email
Phone: (888) 949-6228
Country: United States
Website: www.publishyourgift.com