AN ANIMATED FANTASY ADVENTURE: 'THE STONE BOY'
How far would you go for a friend?
Los Angeles, CA – August 20, 2019 – Embark on an adventure of a lifetime with 'THE STONE BOY' on Amazon Prime video today: https://amzn.to/2ZbWDbW.
From directors Pablo Aldrete, Miguel Bonilla, Miguel Angel Uriegas and Jaime Romandia, THE STONE BOY (aka La incredible historia del Nińo de Piedra) follows Marina and her cousins on the adventurous and magical journey through the vibrant Land of Senses, where they stumble upon "The Stone Boy" – a boy who has turned as cold as stone. THE STONE BOY was awarded the Silver Ariel for 'Best Feature Length Animated Film' (Mejor Largometraje de Animación) at Mexico's Ariel Awards for its lively animation and family-fun messages.
THE STONE BOY "teaches a lesson about family unit, friendship and positive attitude towards life in general. As a metaphor to portray the difficulty of getting into teenage years but being able to find a way to enjoy," wrote BRWC.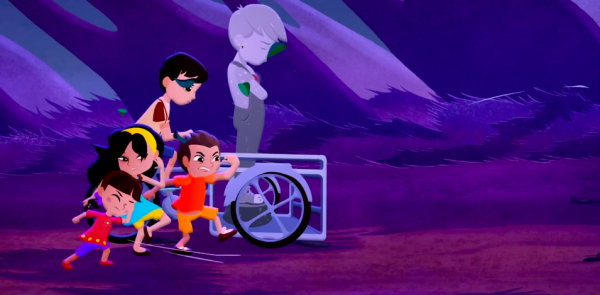 The film's metaphor extends further than colorful animation, as People recently reported of 14-year-old Colorado-native, Jaiden Rogers, who has spent the last six years battling the extremely rare disease, stiff skin syndrome, which causes his entire body to thicken and harden, like stone. First diagnosed with stiff skin syndrome in January 2013, which has spread throughout his entire body, Rogers has suffered unbearable joint and muscle pain.
Racing against the little time he has left, Rogers' family has found a possible cure – but it is only provided in Europe. People cited, "According to Dr. Margarita Saenz, a clinical geneticist at Children's Hospital Colorado who treats Jaiden, the first case of the syndrome was reported in 1971. Since then, only a few dozen people around the world have been diagnosed."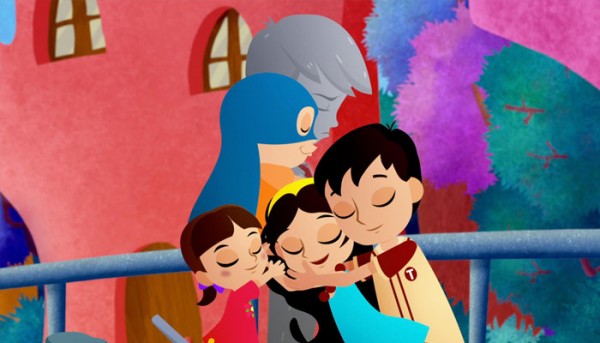 Filled with bright and exciting animation, THE STONE BOY is a fresh and joyous look into the values of love, appreciation, and most importantly, friendship. Embark on an adventure of a lifetime with Marina and her cousins with the trailer of THE STONE BOY here: https://www.youtube.com/watch?v=wITbhkWUM8s.
In collaboration with Cadereyta Films, THE STONE BOY features a soulful and enchanting soundtrack from Nita Whitaker, which adventures with the voices of Marina (Melissa Gedeón), Tito (Emilio Rafael) and Teté (Melisa Gutiérrez) through the mystical and imaginary land of childhood innocence and happiness that every age will enjoy. Watch THE STONE BOY on various VOD platforms today!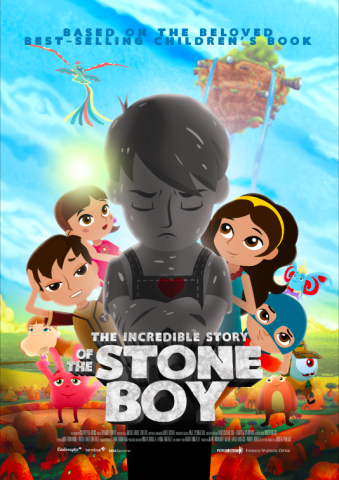 THE STONE BOY (2017, 70 min.) Directed by Pablo Aldrete, Miguel Bonilla, Miguel Angel Uriegas and Jaime Romandia. Editor: Jamie Romandia and Miguel Angel Uriegas. Cinematographer: Miguel Angel Uriegas. Original Music: Gerardo Flores. USA, English, Spanish. Cadereyta Films, TriCoast Entertainment.
PRODUCTION COMPANY: Cadereyta Films.
About TriCoast Entertainment:
TriCoast Entertainment is a premium Domestic Distributor, representing the best of US and international films: in theaters, on VOD, on DVD and TV. Sister company to TriCoast Worldwide and TriCoast Studios, the company is located at the TriCoast Studio facility in Culver City, Los Angeles.
Founded by: Strathford Hamilton and Marcy Levitas Hamilton.
Media Contact
Company Name: TriCoast Entertainment
Contact Person: Jenna Wilen
Email: Send Email
Phone: 3104587707
Address:11124 Washington Blvd.
City: Culver City
State: California
Country: United States
Website: http://www.tricoastworldwide.com